Dr. Thomas Lamperti has been selected for the third year in a year as a SeattleMet Magazine Top Doctor.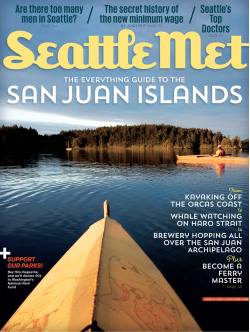 I am truly honored to be selected as a SeattleMet Magazine Top Doctor for 2014.
As reported by SeattleMet magazine "Over 1,400 doctors, nurses, and physician assistants in the Seattle metropolitan area participated in our 2014 survey, for which we asked, "If you or a loved one needed medical care, whom would you choose?" Of the nearly 13,000 nominations we received, the top 15 percent of practitioners were considered as semifinalists for the 2014 Top Doctors and Nurses list.
We invited an anonymous advisory panel of administrators, doctors, nurse practitioners, and physician assistants from local hospitals, clinics, private practices, and associations to vet all nominations and further authenticate the results. The panel's criteria to select the finalists included a provider's years of experience and competency within his or her specialty, rapport with patients, including patient satisfaction and compliance with care recommendations, and ability to work effectively with colleagues across specialties to deliver the best care for patients."
You can see my Seattle Top Doctor listing here.
Related Seattle Facial Plastic Surgery Blog Post:
Dr. Lamperti is a 2012 SeattleMet Top Doctor
0 comments
---
Leave a comment