A Beverly Hill auction house recently announced that they have doctors' notes and X-rays that reveal Hollywood icon Marilyn Monroe underwent cosmetic surgery. Dr. Lamperti analyzes the available evidence.
Recent evidence that Marilyn Monroe had had prior cosmetic surgery created quite a stir.
From MedicalDaily.com:
The X-rays are of Monroe's face, nose, and the roof of her mouth. The notes were written by surgeon Michael Gurdin and date back to 1958 when Monroe came to the doctor under the alias "Joan Newman" complaining of an issue with her chin.
After reviewing portions of Dr. Gurdin's hand written chart notes it appears that Marilyn Monroe had a carved cow cartilage chin implant placed in the early 1950s to augment her chin. As you would expect with a cartilage implant from a bovine source, the cartilage slowly resorbed over the years.
Solid silicone implants, which are now the more typical method of augmenting the chin, were not available at that time.
It appears that Marilyn Monroe had come to Dr. Gurdin after a recent fall in 1962, just 2 weeks before she died. I was able to review the radiology report from one of the x-rays that indicates that no sign of nasal or facial bone fracture was seen.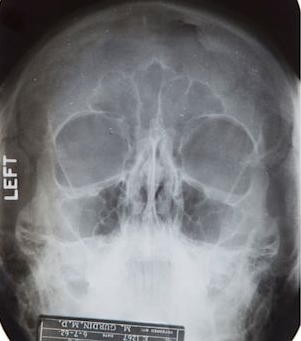 Before and After Chin Augmentation Photos
To try to see how Marilyn Monroe's chin implant surgery changed her appearance I analyzed many photos of the actress that covered a wide range of her adult life. This photo was taken very early in Marilyn Monroe's career, before becoming a blonde.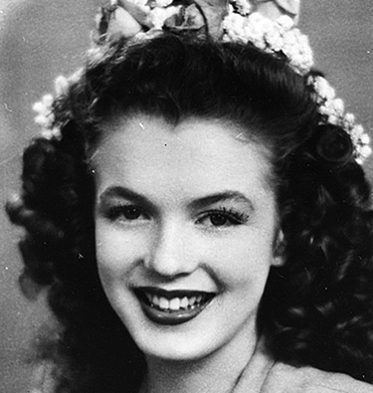 Let's compare this photo with the following head shot taken later on in Monroe's career: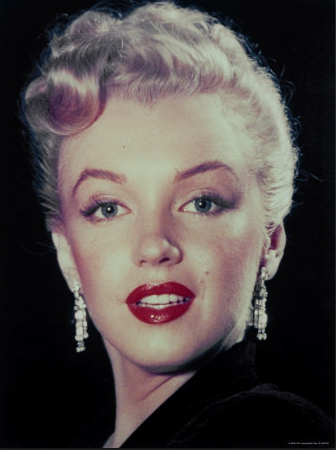 In my analysis Marilyn Monroe's chin in the "before" image appears more broad compared with the "after" image. It is possible that a button style cartilage graft was placed over the central chin to create a more narrow chin defining point. This would result in a narrower, more feminine chin.
At the same time you would want to be careful about over-projecting the chin in this type of situation. It's hard to find a true profile photograph of Monroe from before she became famous to properly see whether she had any pre-existing chin recession.
It's possible that some of the chin bone was shaved in addition to having an implant placed to help sculpt the chin.
0 comments
---
Leave a comment