Facial Fat Grafting
Regain your youthful fullness with facial fat grafting.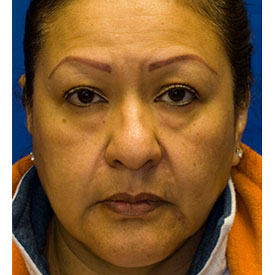 Before Fat Grafting Frontal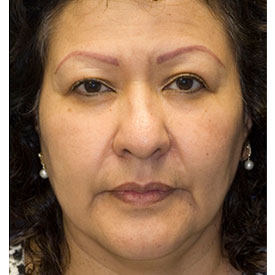 After Fat Grating Frontal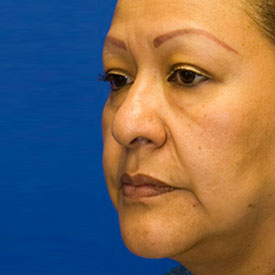 Before Fat Grafting Oblique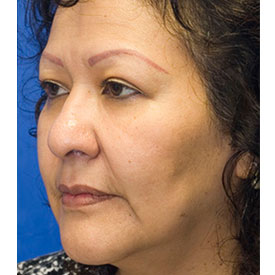 After Fat Grafting Oblique
Combined Full Face Fat Transfer and Upper Eyelid Blepharoplasty
This Seattle fat transfer patient came to Dr. Lamperti noting how her face looked less fresh and youthful after loosing weight recently. You can see how she has extensive flattening of her cheek which gives the appearance of prominent lower eyelid bags. Dr. Lamperti performed a full face fat transfer taking fat from her abdomen and grafting it to her prejowl, buccal, cheek, lower eyelid and lateral brow areas. This patient also had a very conservative upper eyelid blepharoplasty to remove a small amount of excess eyelid skin. You can appreciate in the after photos the much improved youthful roundedness to the patient's cheek area.
To schedule your consultation with Dr. Lamperti, contact us or call 206-505-1234.