Otoplasty
Don't be defined by your ears. Otoplasty can reshape and reposition your ears giving you a more natural, balanced appearance.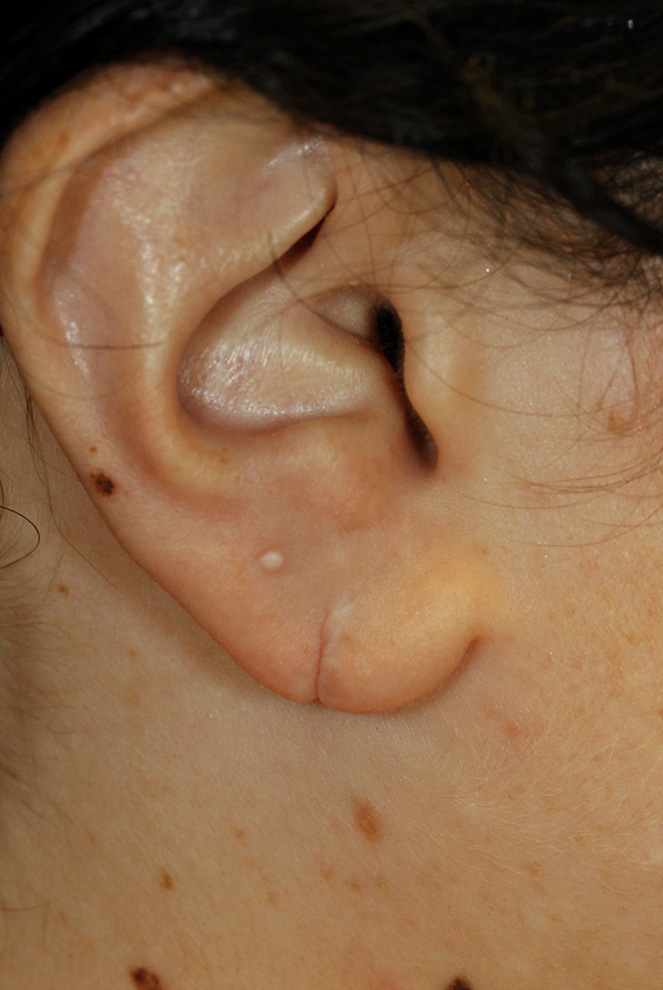 Before Earlobe Tear Repair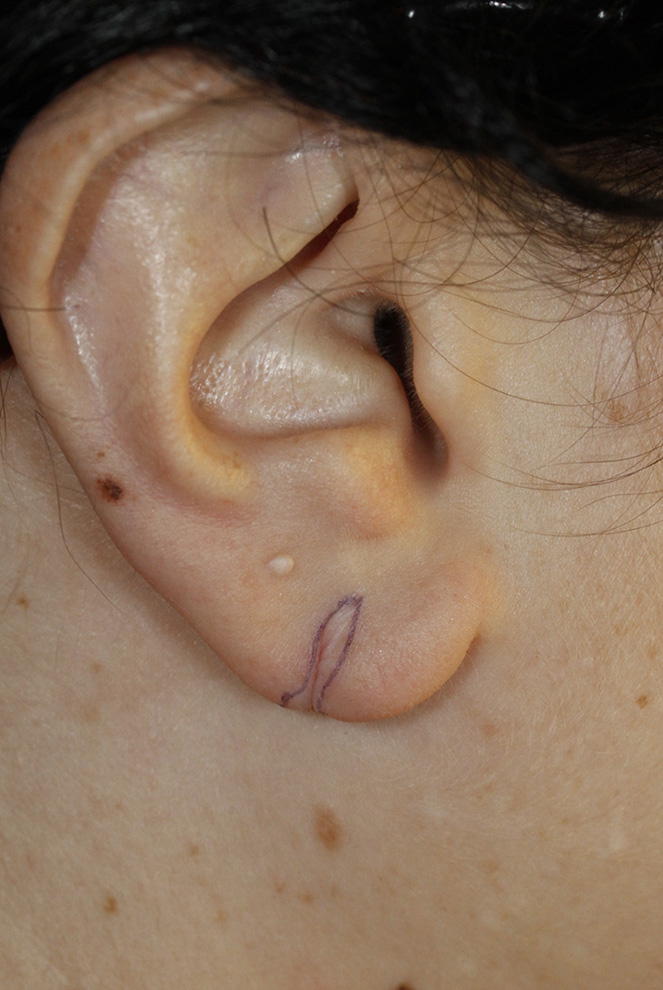 Earlobe Tear Repair Skin Marking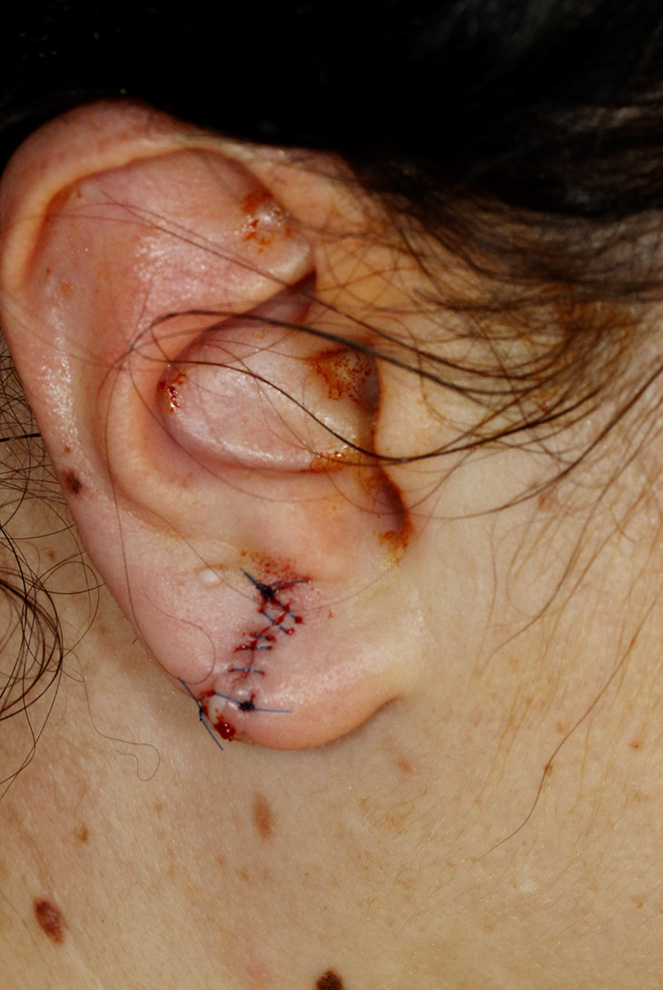 Earlobe Tear Repair With Sutures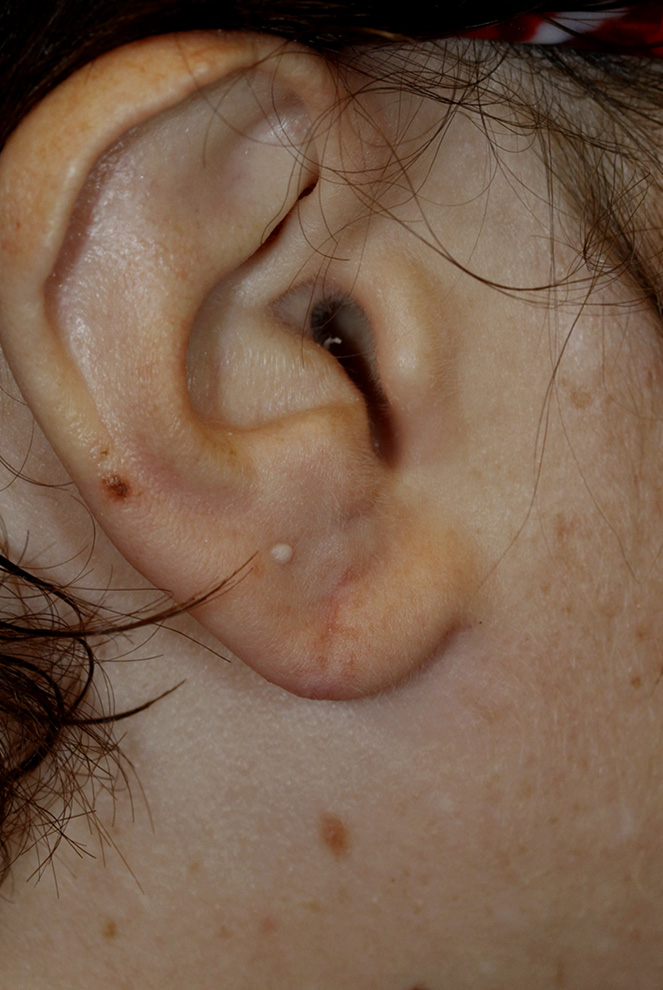 After Earlobe Tear Repair
Torn Earlobe Piercing Site Repair
This Seattle torn earlobe repair patient came to Dr. Lamperti looking to see if she could get her earlobe repaired. She had suffered a torn earlobe several years before when an ear ring was pulled from her ear. She was left with a healed, forked slit in her earlobe and was unable to wear an ear ring anymore. Dr. Thomas Lamperti performed a torn ear lobe repair after numbing the patient's ear using an injection of numbing medication. You can see the initial skin markings used as well as what the repair looks like right after the surgery is completed. The after photos shows the healed earlobe 4 months after the procedure. The scar will continue to fade even more for 12 to 18 months after surgery. The patient is also able to get her ear re-pierced now if she wants.
To schedule your consultation with Dr. Lamperti, contact us or call 206-505-1234.
You clearly have honed considerable skill, knowledge and artistry, and take much pride in your work....I'm just so very grateful to have benefited from your amazing work.
L.E. - Seattle, WA
View More Patient Testimonials ›