Otoplasty
Don't be defined by your ears. Otoplasty can reshape and reposition your ears giving you a more natural, balanced appearance.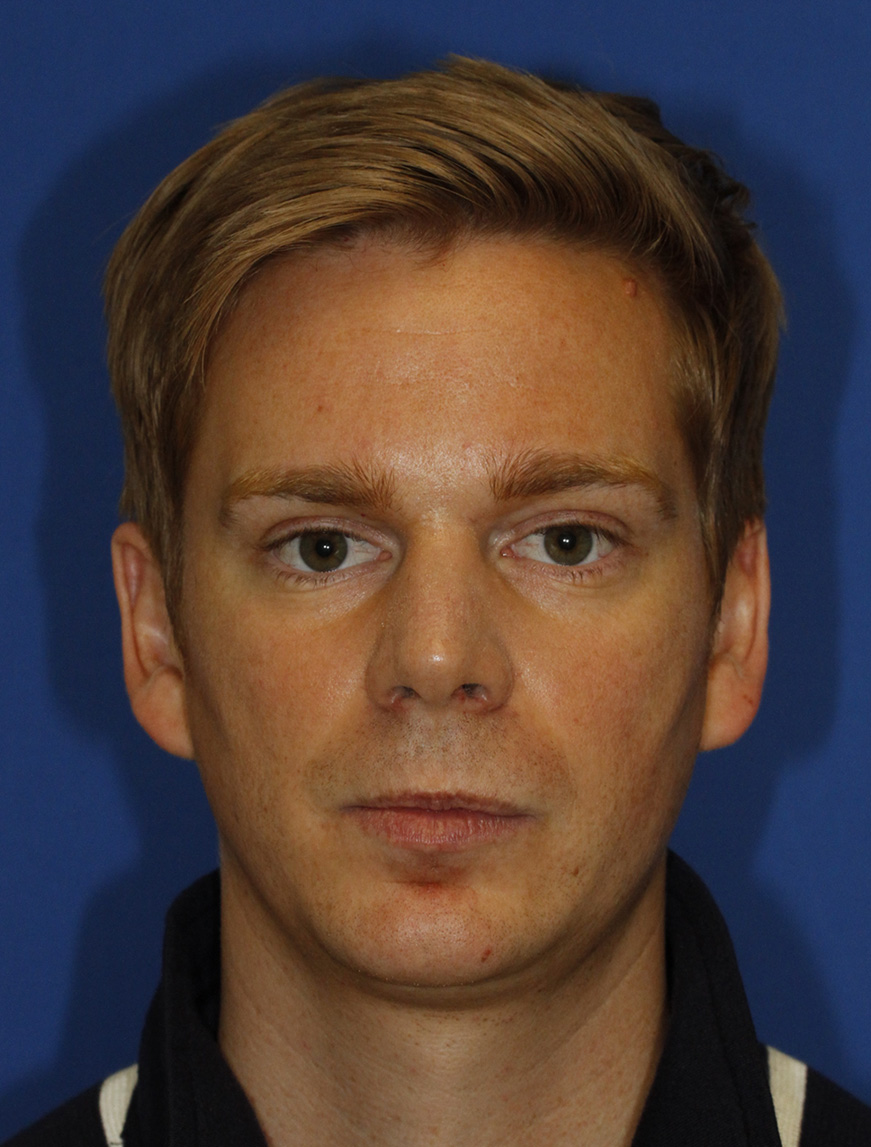 Lobuloplasty Before Frontal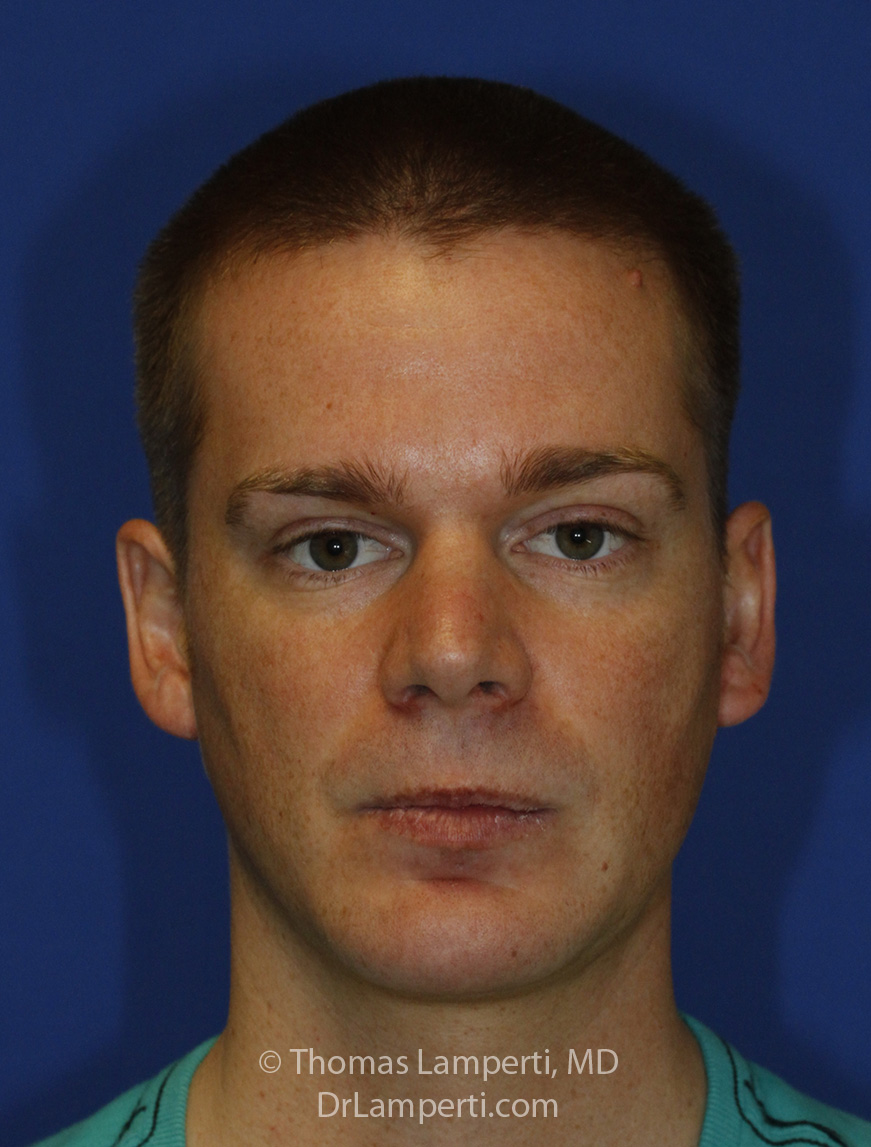 Lobuloplasty After Frontal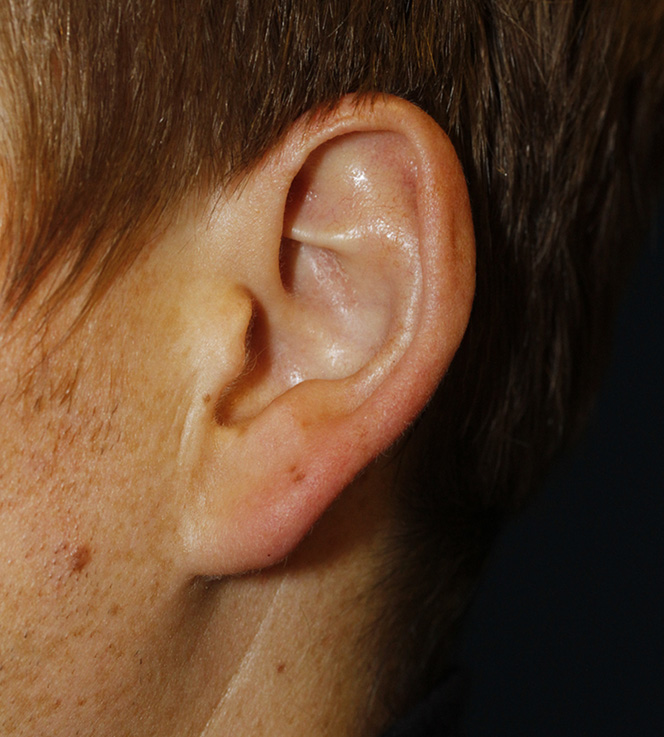 Lobuloplasty Before L Oblique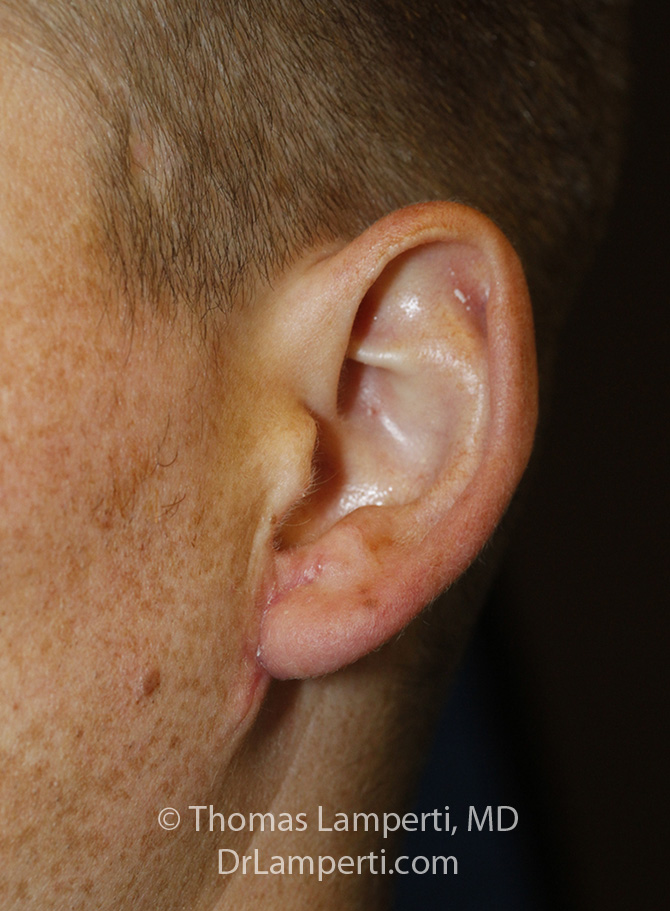 Lobuloplasty After L Oblique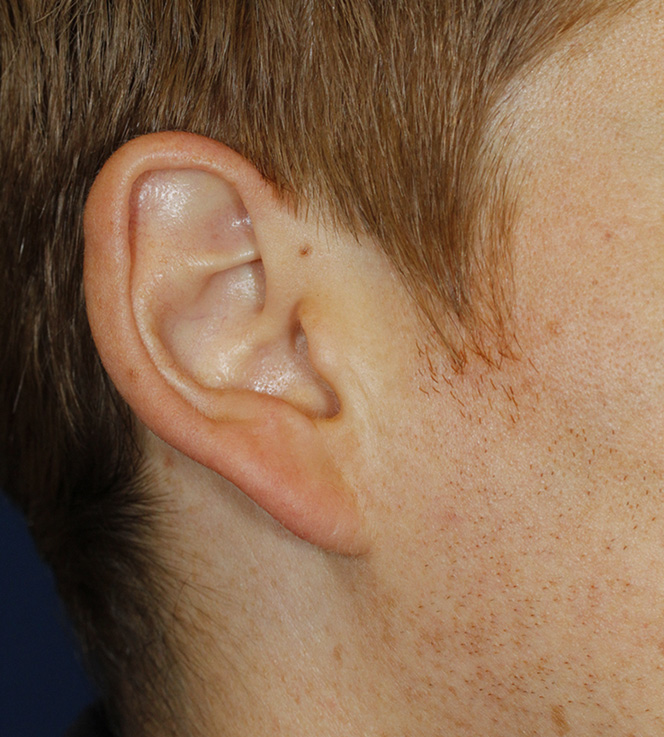 Lobuloplasty Before R Oblique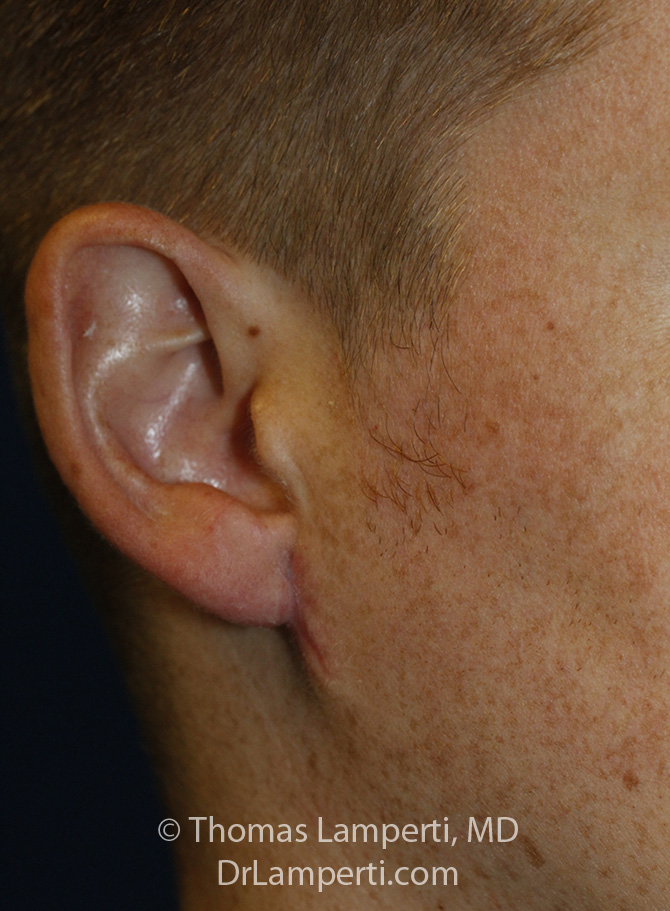 Lobuloplasty After R Oblique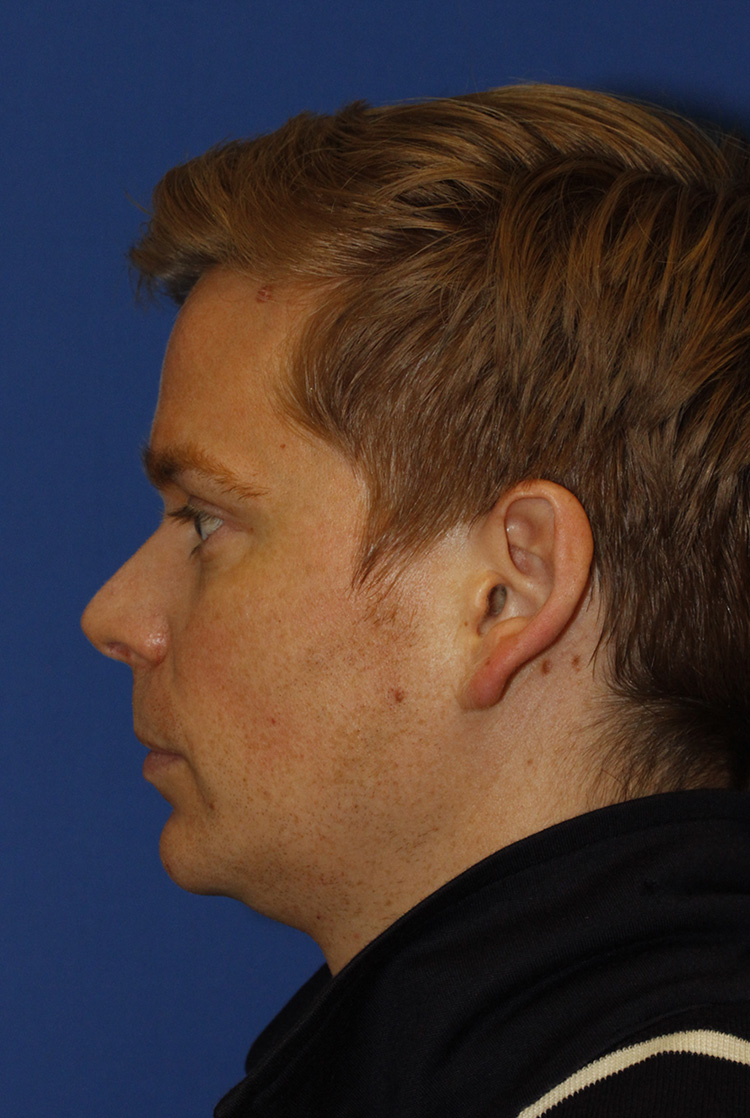 Lobuloplasty Before L Profile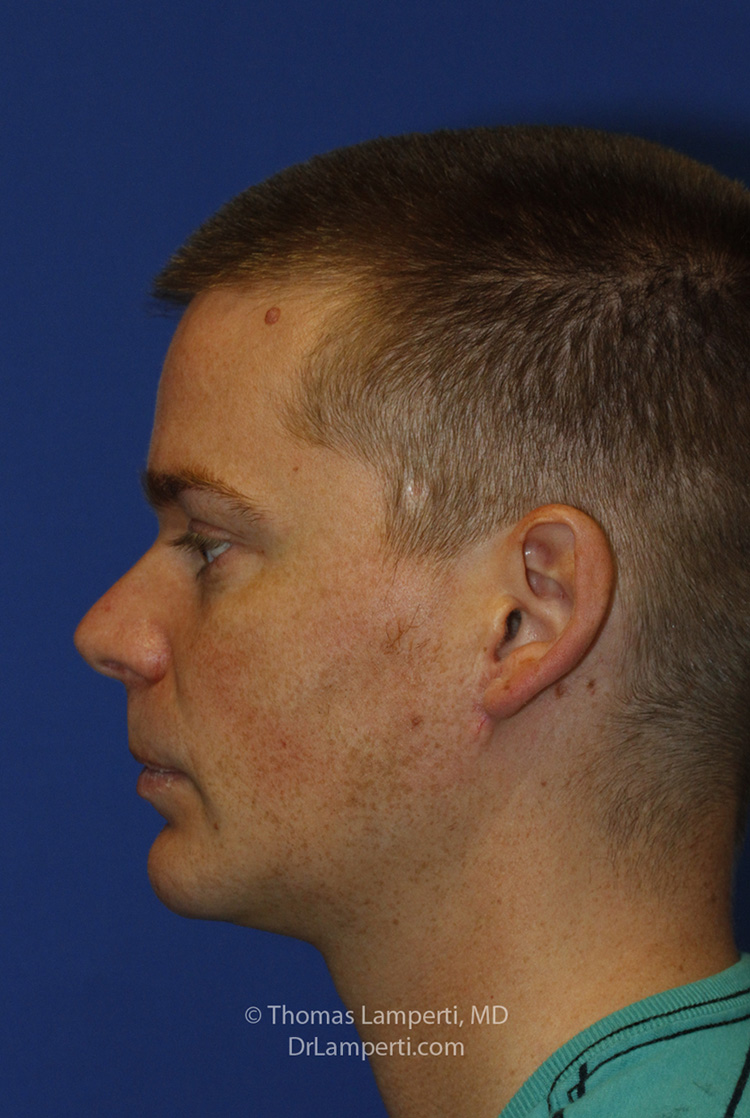 Lobuloplasty After L Profile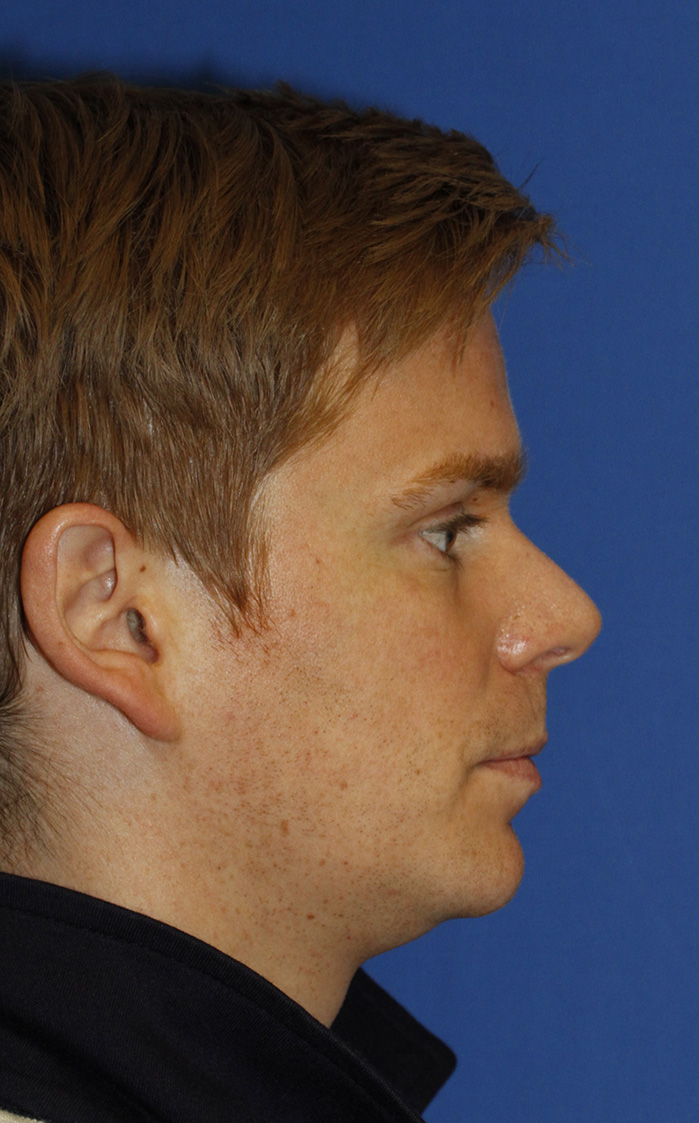 Lobuloplasty Before R Profile
Lobuloplasty After R Profile
Lobuloplasty To Reduce Ear Lobe Size
This patient traveled from overseas to have Thomas Lamperti, MD reduce the size of his large ear lobes. He didn't like the overall large bulk to his ear lobes along with how low down they hung. Dr. Lamperti performed a combination of a wedge excision technique to remove a portion of ear lobe tissue along with a V-Y advancement to raise the ear lobe insertion point on the cheek. In the 2.5 month after photos you can see how the patient's ear lobes are much more proportional to the rest of his ear and facial features. They also don't hang down as far thanks to the advancement technique. The patient's scars from the surgery are still somewhat raised at this early stage and would be expected to flatten further over the first 12-18 months after surgery. This patient also had a chin implantation at the same time as his ear lobe surgery and you can learn more about his chin augmentation surgery here.
To schedule your consultation with Dr. Lamperti, contact us or call 206-505-1234.
Dr. Lamperti's personalized approach inspire trust. May God bless Dr. Lamperti for beautifying so many faces and lives!"
Lily - Walla Walla, WA
View More Patient Testimonials ›