Brow Lift
Refreshed and rested. A brow lift can subtly open up your eyes -- no surprised looks here.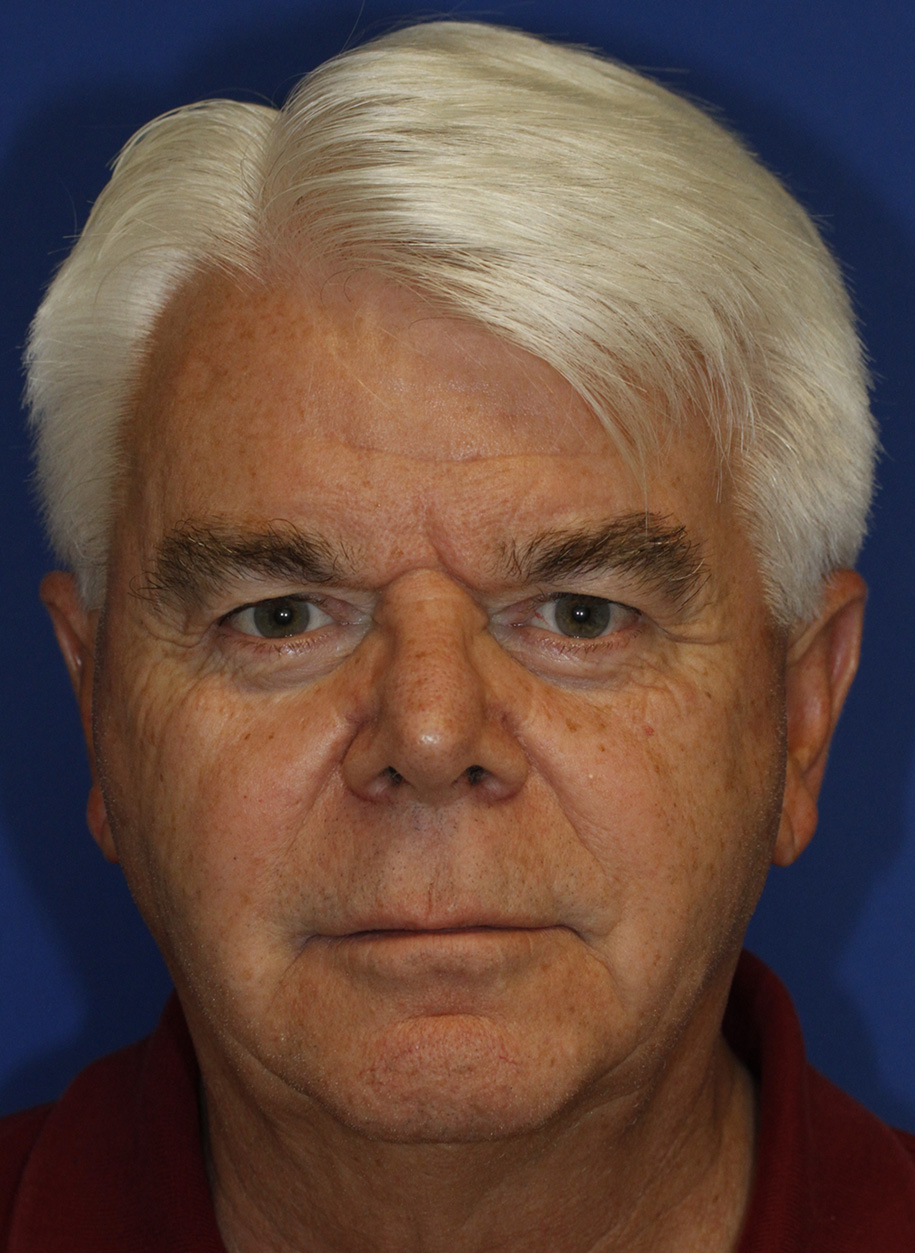 Brow Lift Before Frontal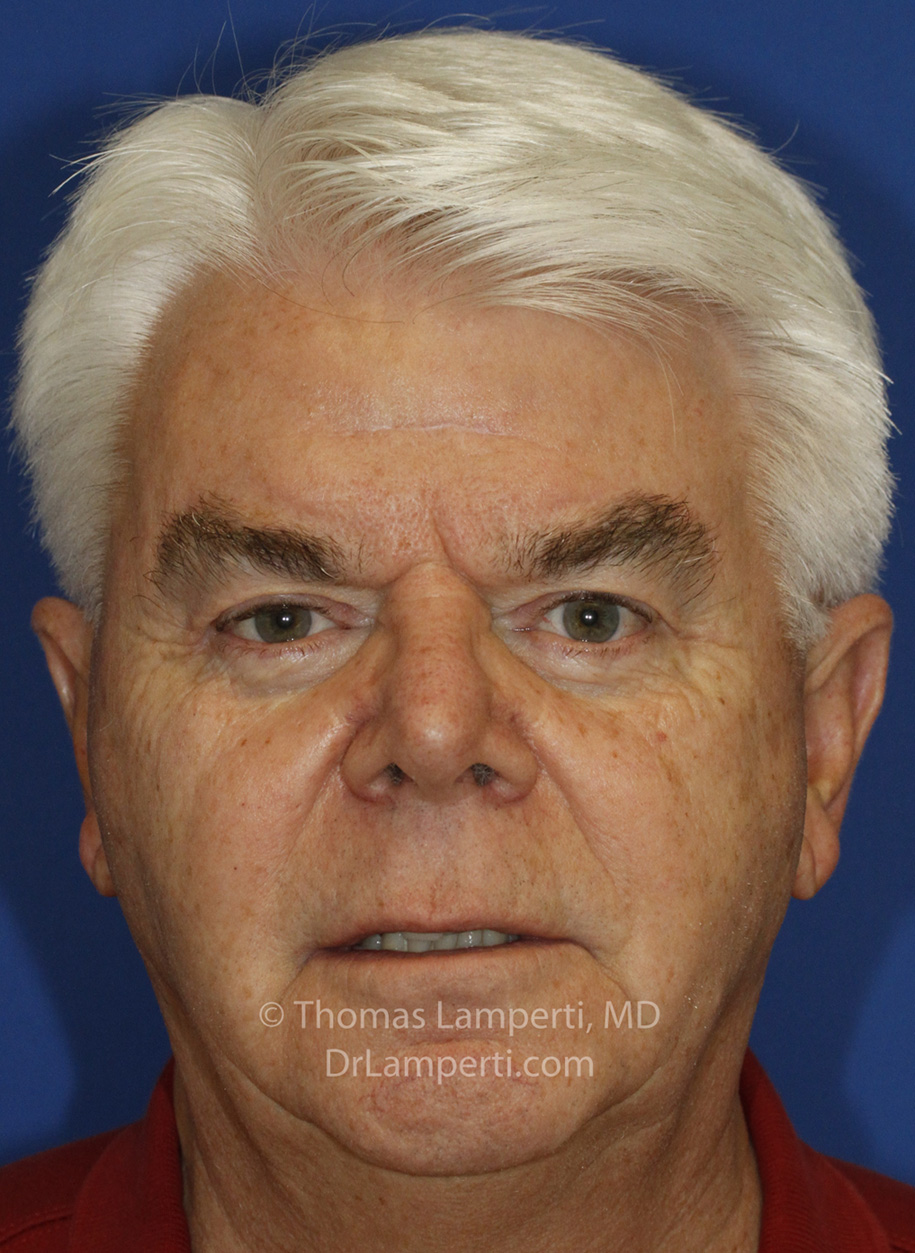 Brow Lift After Frontal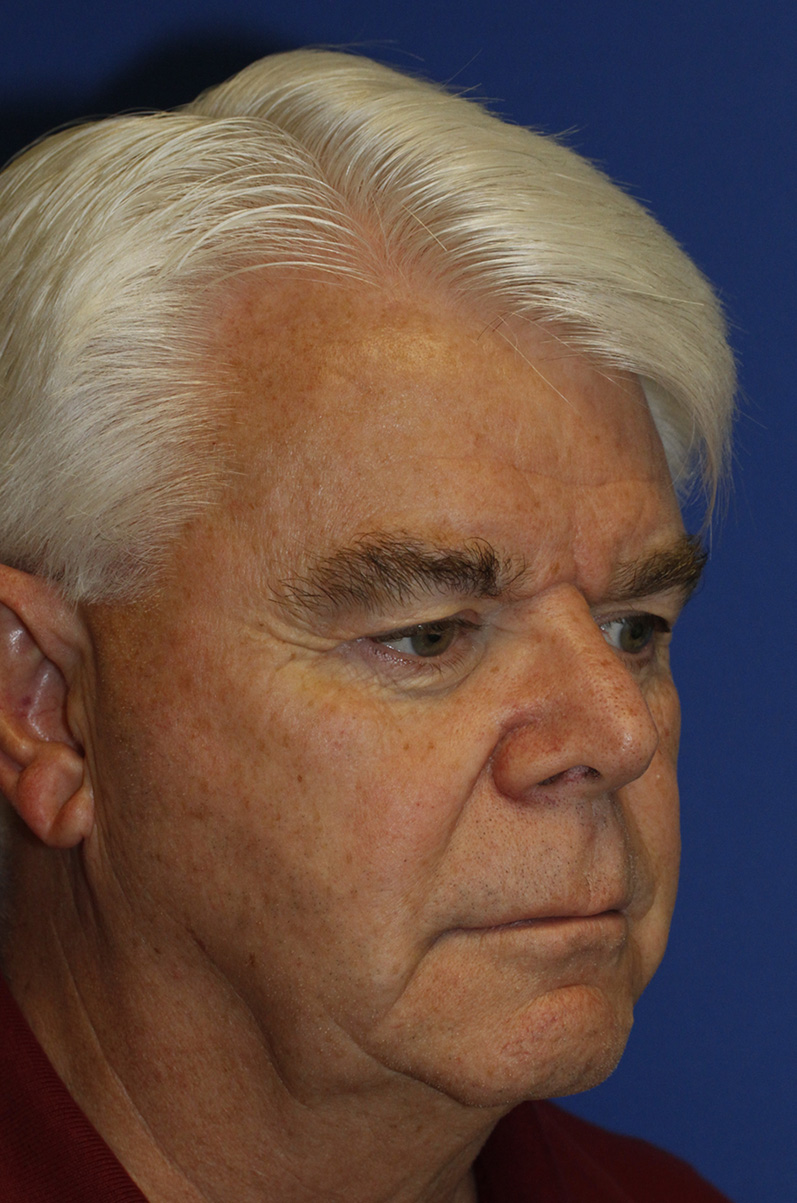 Brow Lift Before R Oblique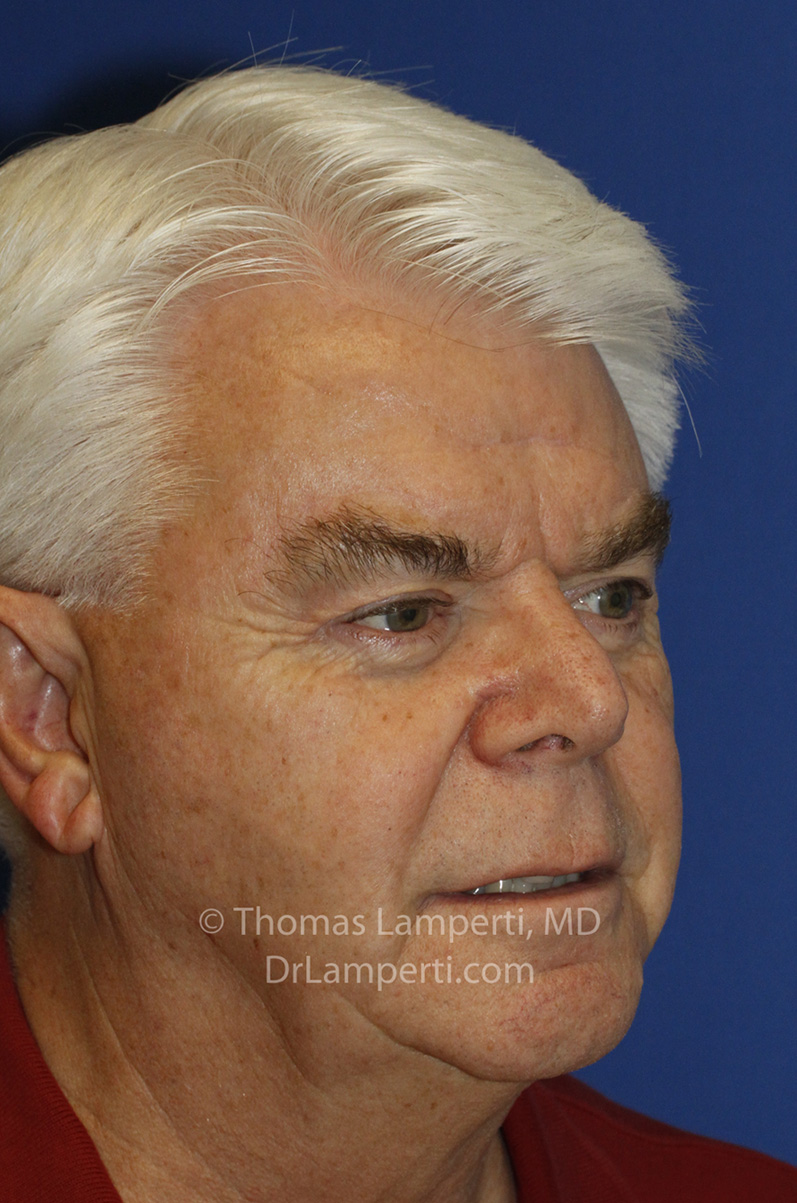 Brow Lift After R Oblique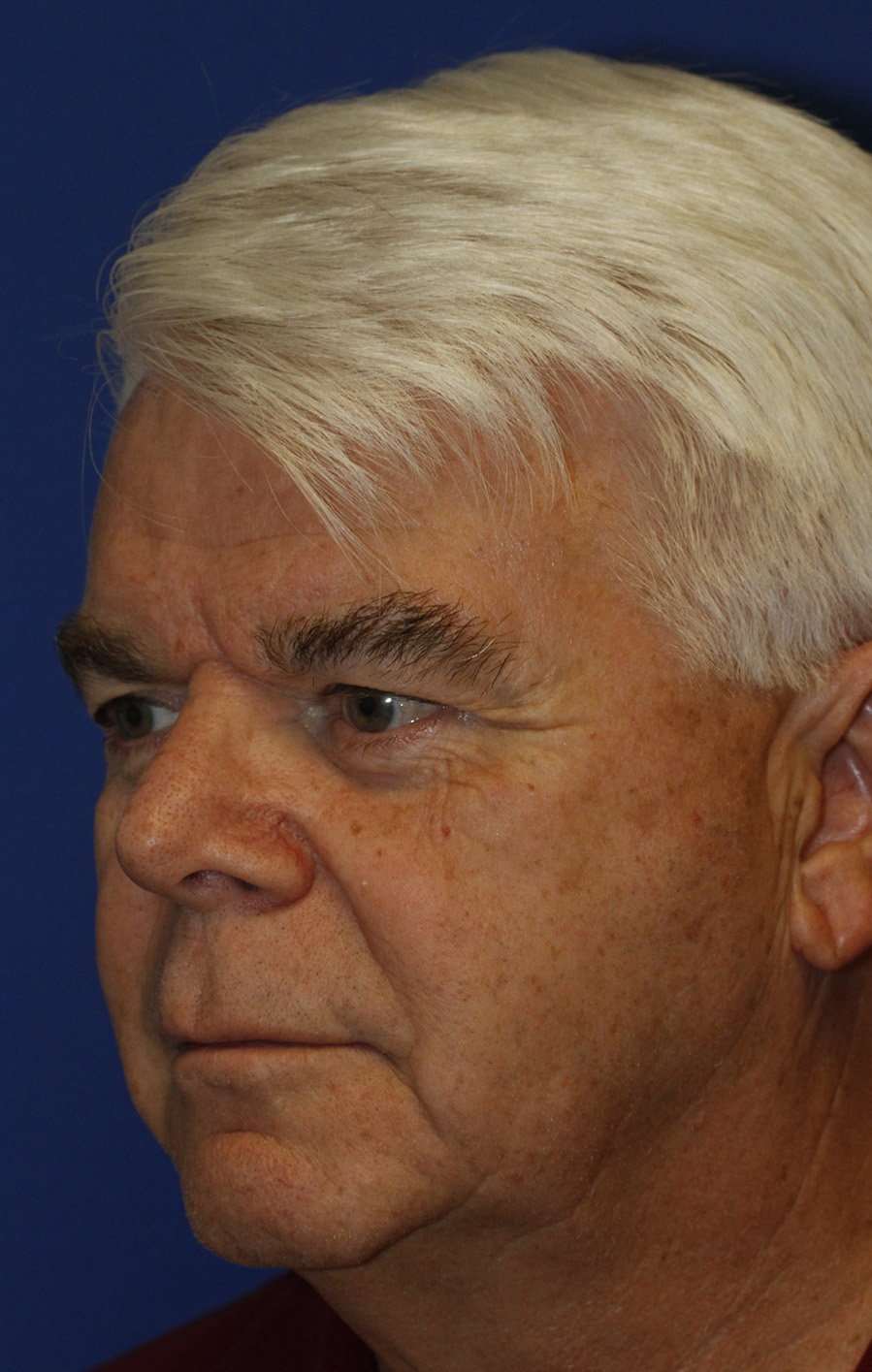 Brow Lift Before L Oblique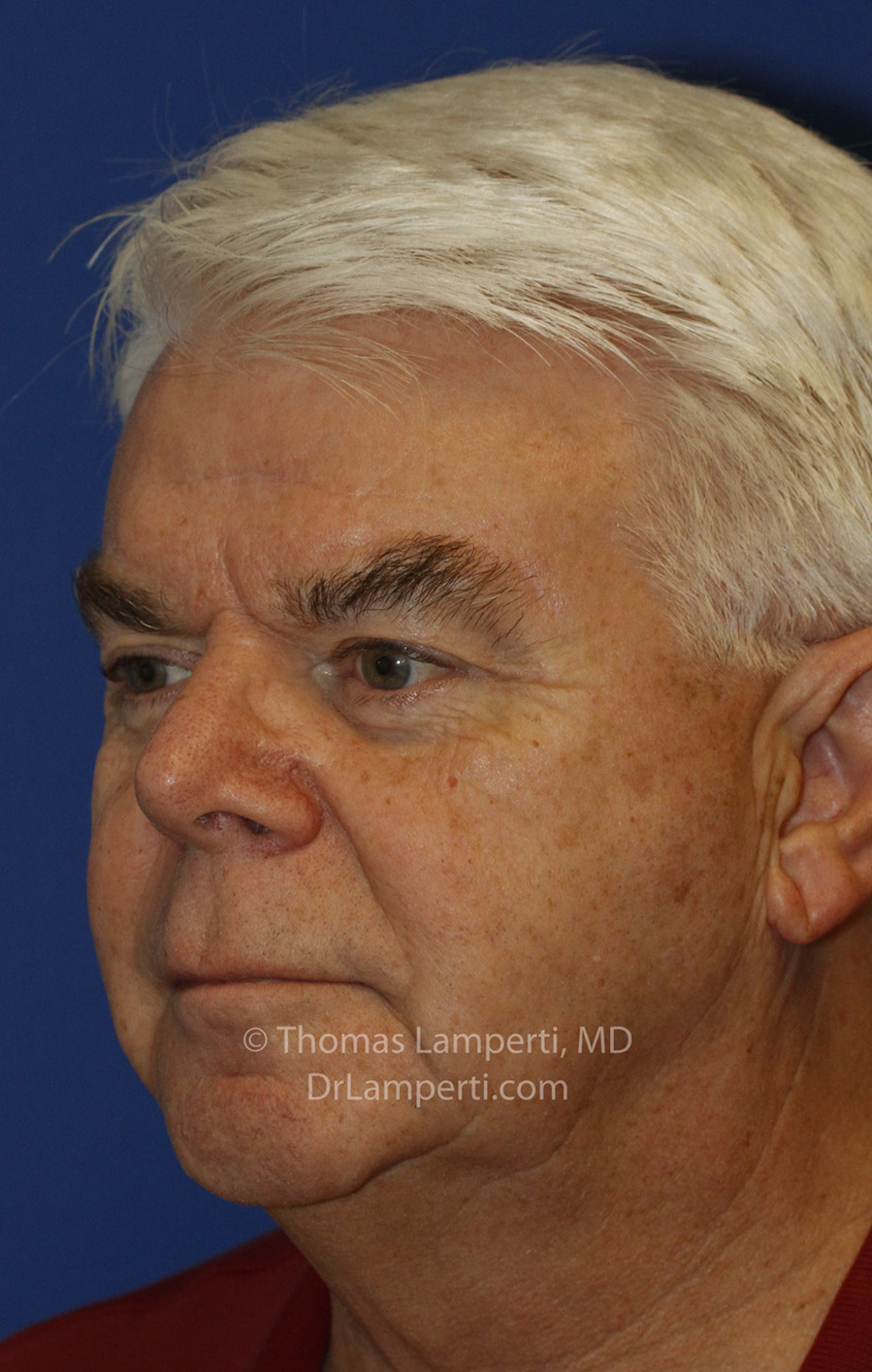 Brow Lift After L Oblique
Combination Direct Mid-forehead Brow Lift and Upper Eyelid Blepharoplasty
This gentleman was referred to Thomas Lamperti, MD related to his progressively worsening upper visual field blockage. Dr. Lamperti determined that the issue was related to a combination of droopy brows and excess upper eyelid skin that were obscuring the patient's vision. The patient opted to have a direct mid-forehead brow lift to excise skin from the area and lift the brows upward. Dr. Lamperti also combined this with a blepharoplasty in which excess eyelid skin was removed as well. In the 4 month after photos you can see how the patient now has a natural appearing eye region with improved eyelid show and brow/eyelid drooping. You can also see that the forehead scars have healed very well in the patient's existing forehead crease lines. Importantly, the patient has also maintained an masculine appearance as Dr. Lamperti conservatively raised the brows so as not to create an overly arched or raised eyebrow.
To schedule your consultation with Dr. Lamperti, contact us or call 206-505-1234.