Tracheal Shave
Create a smoother, less masculine appearing neck with Adam's Apple Reduction surgery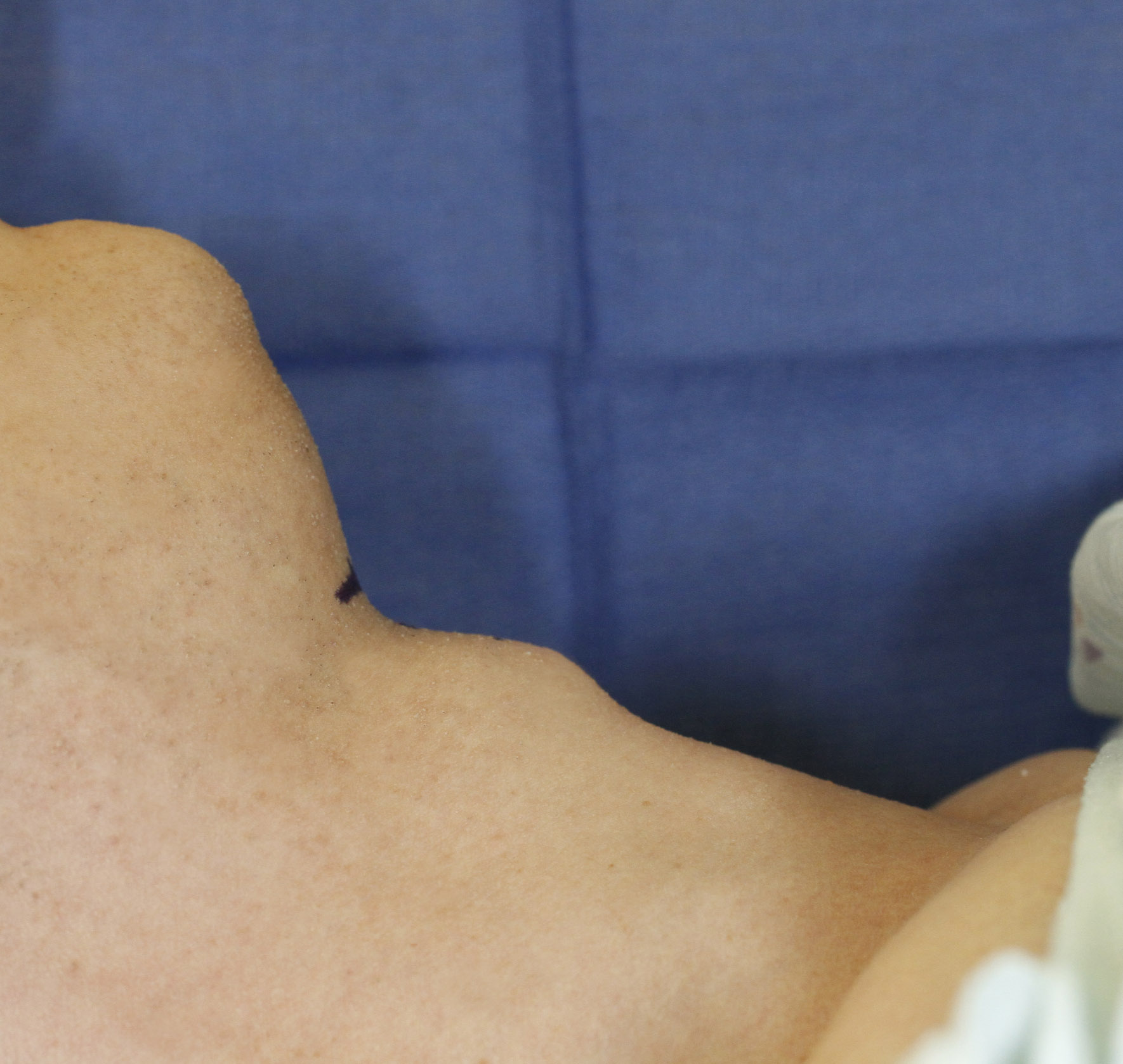 Tracheal Shave Before Profile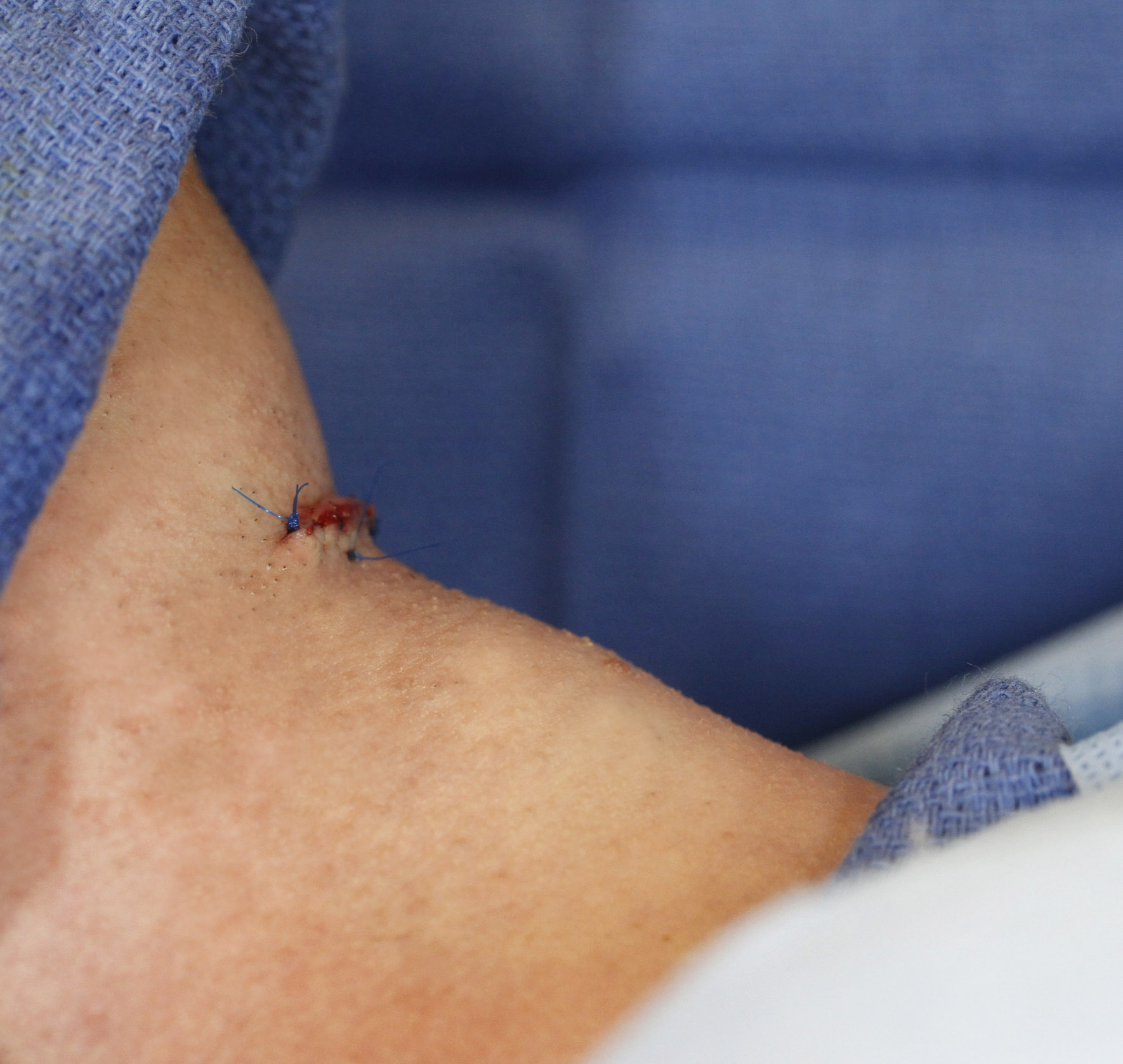 Tracheal Shave After Profile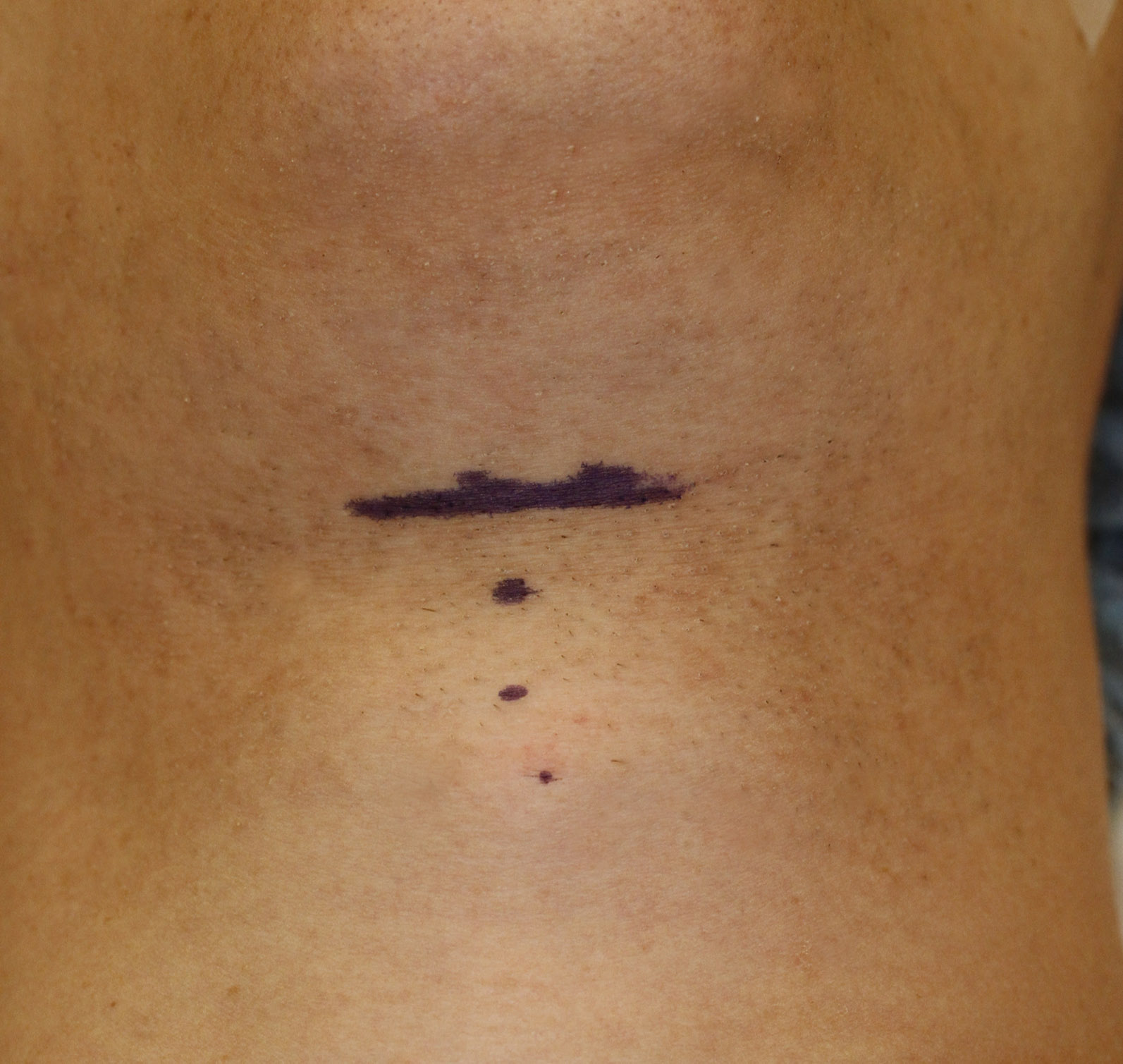 Tracheal Shave Preop Skin Markings
Tracheal Shave Dressing
Isloated Chondrolaryngoplasty with Vocal Fold Needle Localization
This Seattle Tracheal Shave male to female transgender patient came to Dr. Lamperti looking to have tracheal shave surgery to begin her process of facial feminization. You can see in the patient's preoperative profile photo how there is signifcantly prominent Adam's Apple. Dr. Lamperti performed intraoperative needle localization of the patient's vocal folds to ensure maximal safe reduction of the patient's laryngeal prominence. In the immediate postoperative photo you can see how a much smoother, feminine appearing neck line was produced during surgery. The additional photographs show the preoperative markings that Dr. Lamperti used for surgery including the incision line which is hidden high up on the neck. The high point of the laryngeal prominence along with the most inferior area of planned shaving are also marked. The last photo shows the dressing that is placed for the first few days after surgery.
To schedule your consultation with Dr. Lamperti, contact us or call 206-505-1234.
Dr. Lamperti is the best! I met with three other doctors before my consultation with him and I knew right away he was the right one for me.
RA -
View More Patient Testimonials ›