Lip Augmentation
Rediscover more youthful lips or create the fuller lips you've always wanted.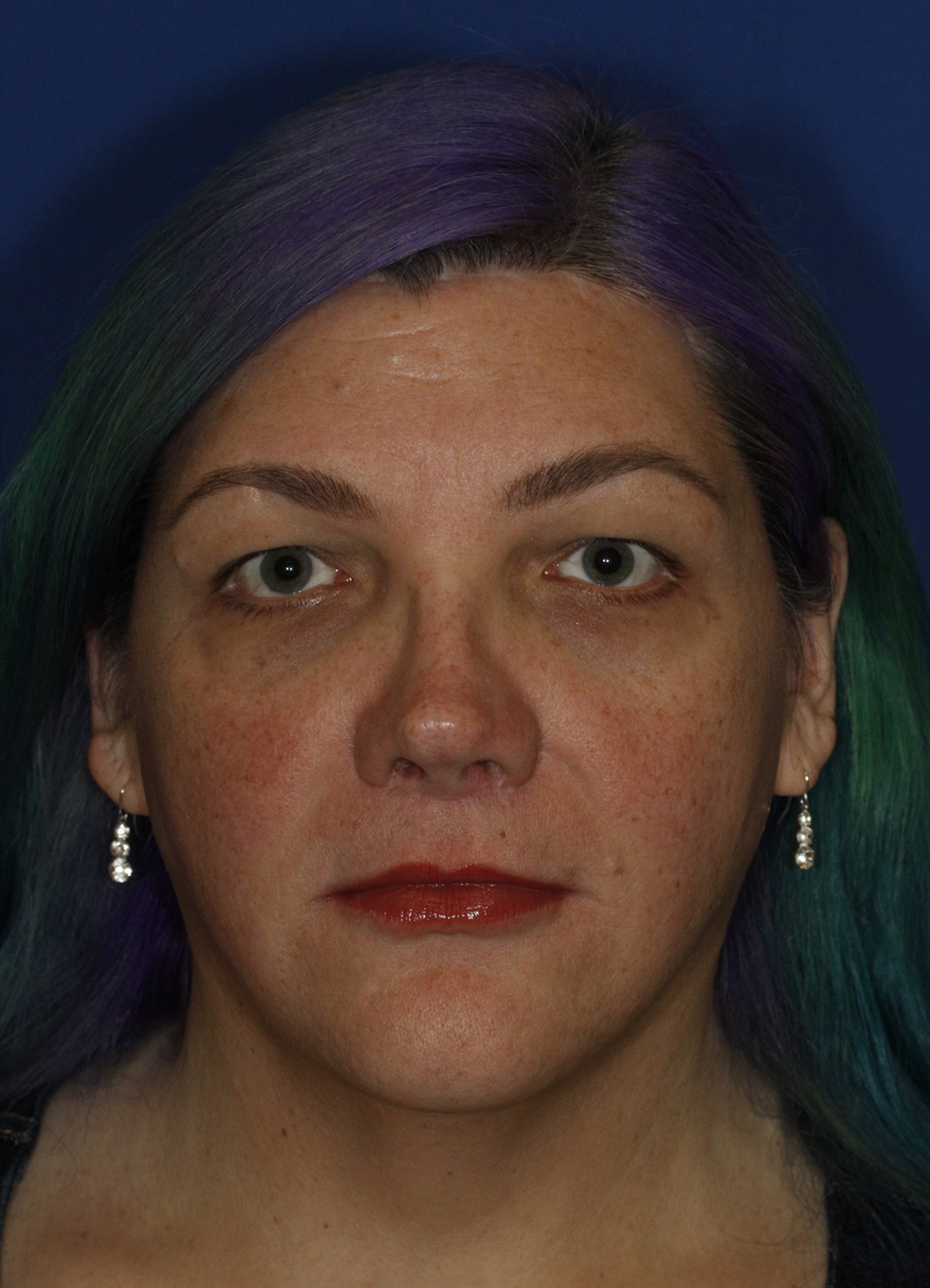 Lip Lift Before Frontal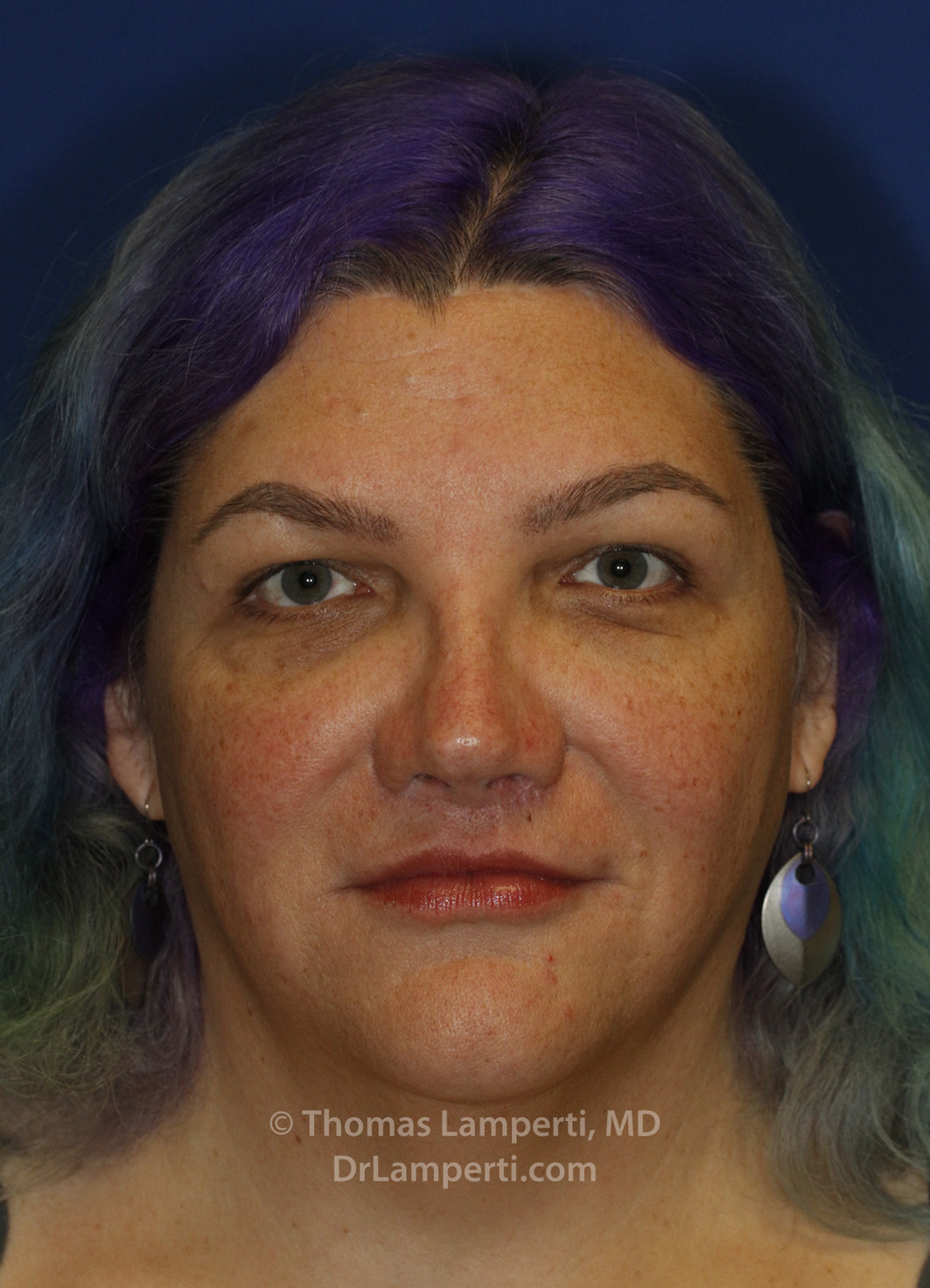 Lip Lift After Frontal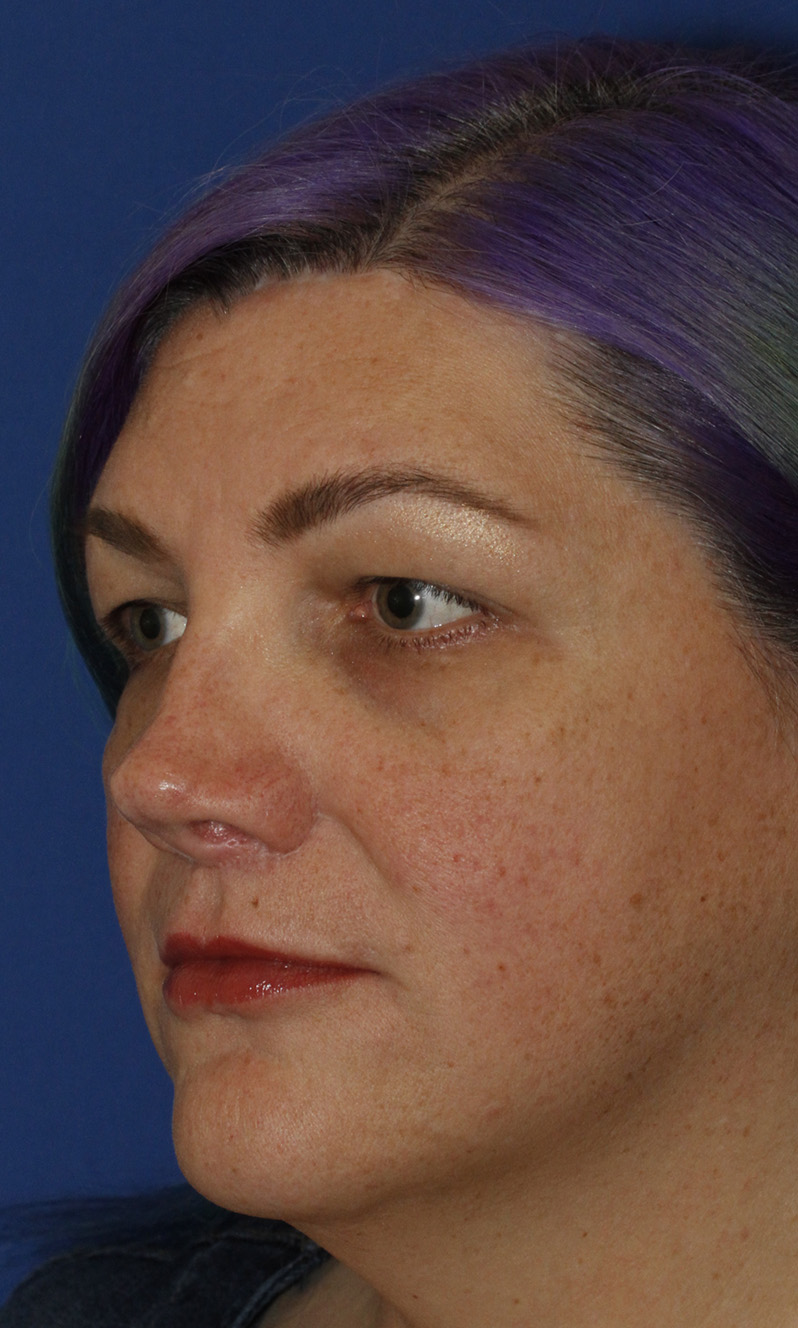 Lip Lift Before L Oblique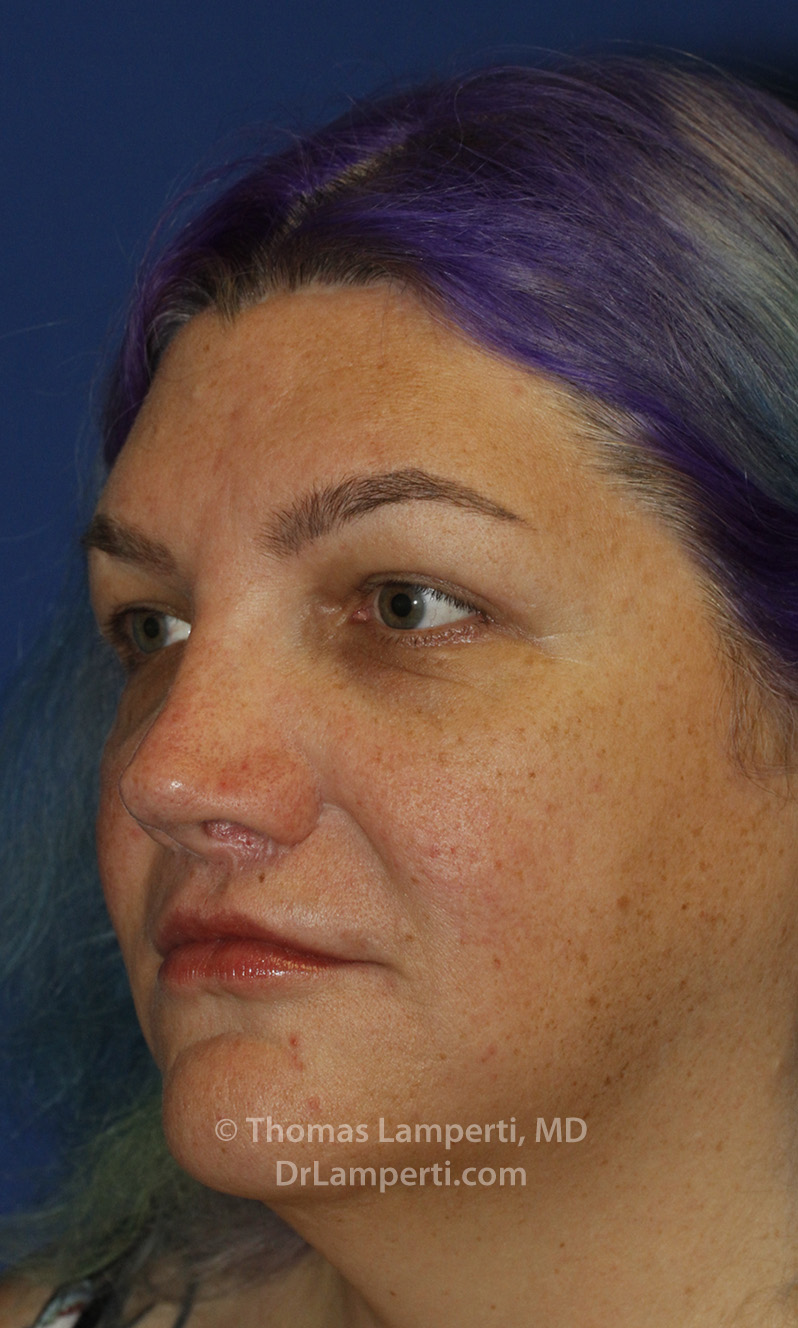 Lip Lift After L Oblique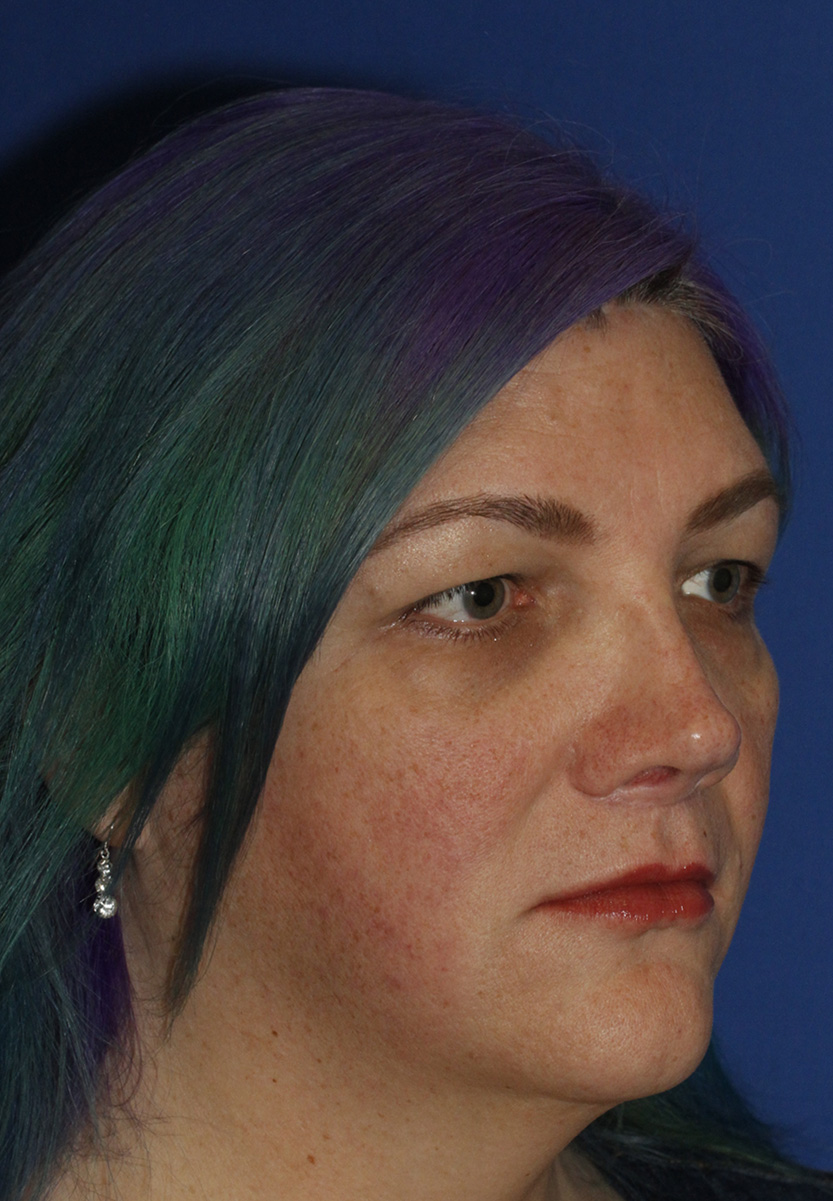 Lip Lift Before R Oblique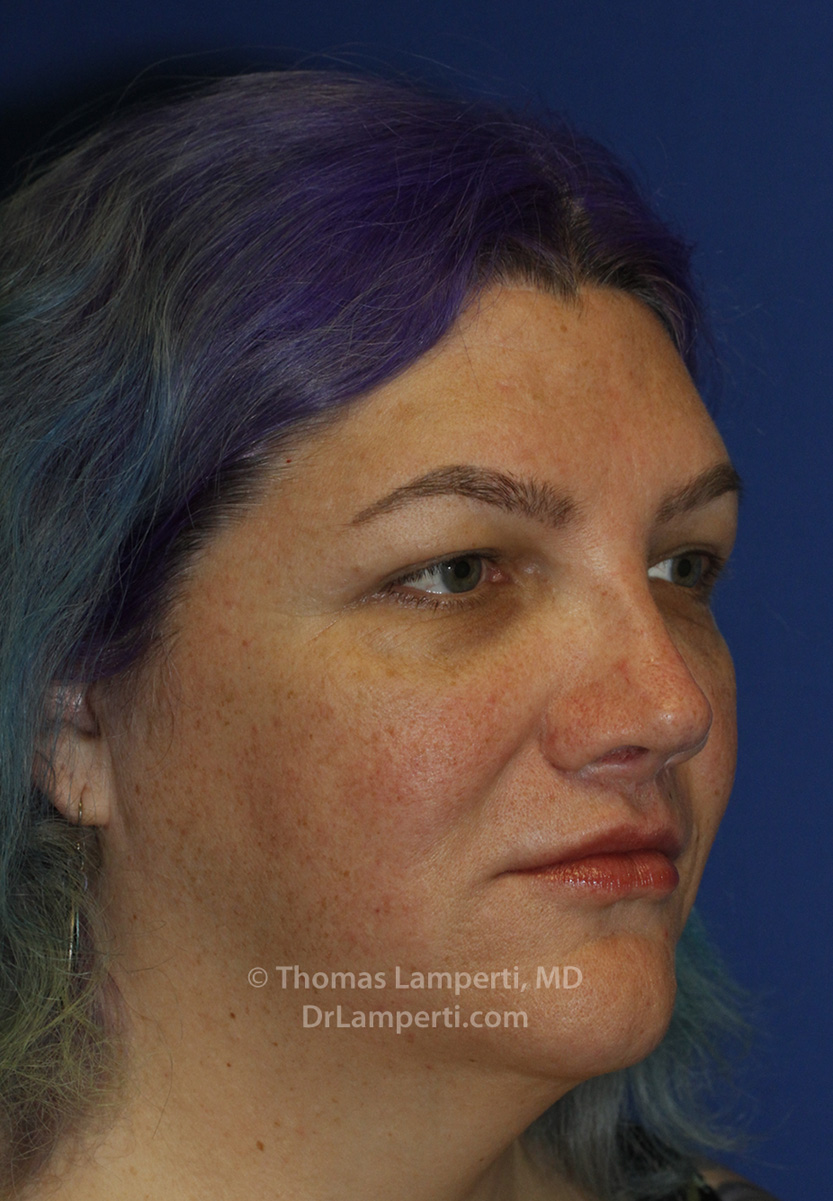 Lip Lift After R Oblique
Revision Sub-Nasal Lip Lift
This Seattle lip lift patient had a prior bullhorn lip lift by another surgeon about 2 years prior to seeing Dr. Lamperti. The patient reported that she didn't notice any change to her upper lip after surgery and still had reduced upper tooth show which she wished to improve along with shortening her upper lip length. Thomas Lamperti, MD performed a revision bullhorn style upper lip lift (along with closed revision rhinoplasty and upper lid blepharoplasty) to improve this concern. In the 8 month after photos you can see how the patient's upper lip is noticeably shorter and her incision line is healing nicely (and would be expected to further evolve for 18 months after surgery).
To schedule your consultation with Dr. Lamperti, contact us or call 206-505-1234.
Thanks for your excellent work with my nose job. It is just what I wanted -- it still looks like me but now the round tip is gone. You did such a great job...
R.F. - Kirkland, Washington
View More Patient Testimonials ›