Sliding Genioplasty
Use your own jaw bone to advance your chin in a better position and improve facial balance
Sliding genioplasty is a very powerful method of achieving chin augmentation that involves making a controlled cut (osteotomy) in the bone of the chin itself. To better understand how sliding genioplasty works let us start by looking at the anatomy of the lower jaw.
This schematic shows a view of a normal lower jaw bone (mandible).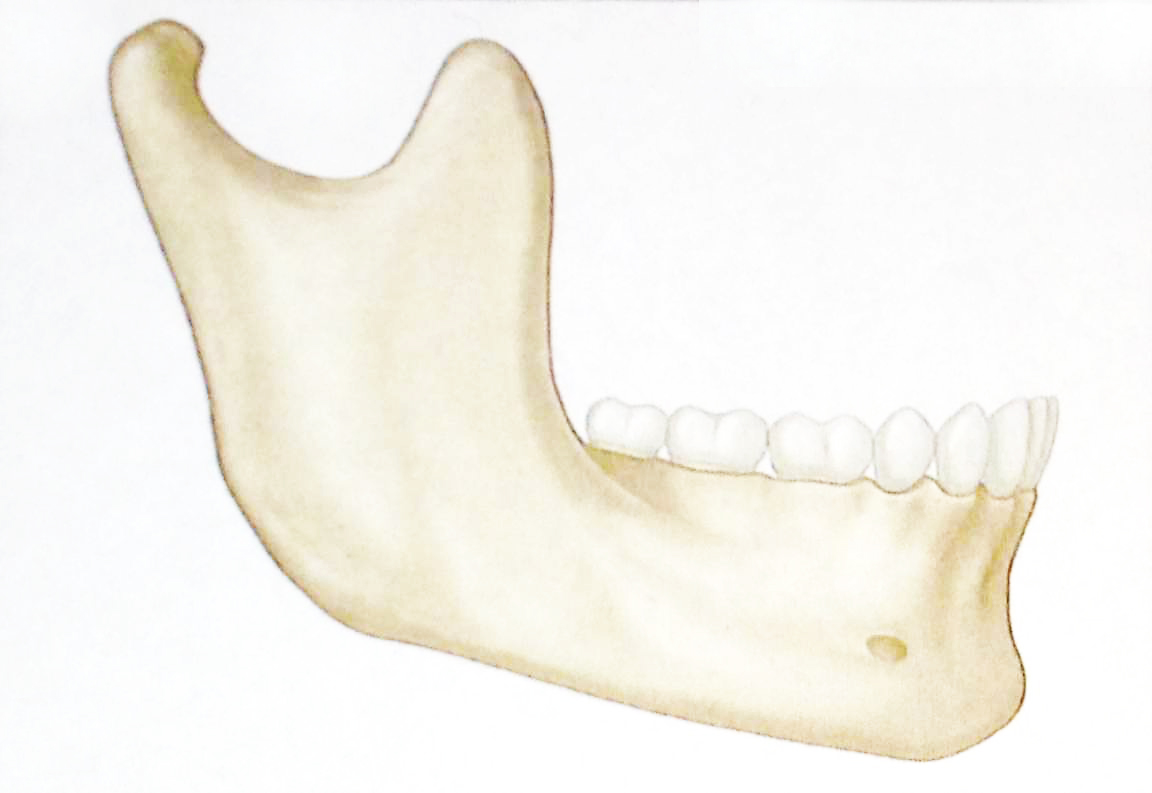 The chin is formed by the lower most portion of the mandible which is also called the mentum. In a retrusive, or "weak," chin the jaw bone does not project as far forward as ideal leading to a less balanced facial appearance.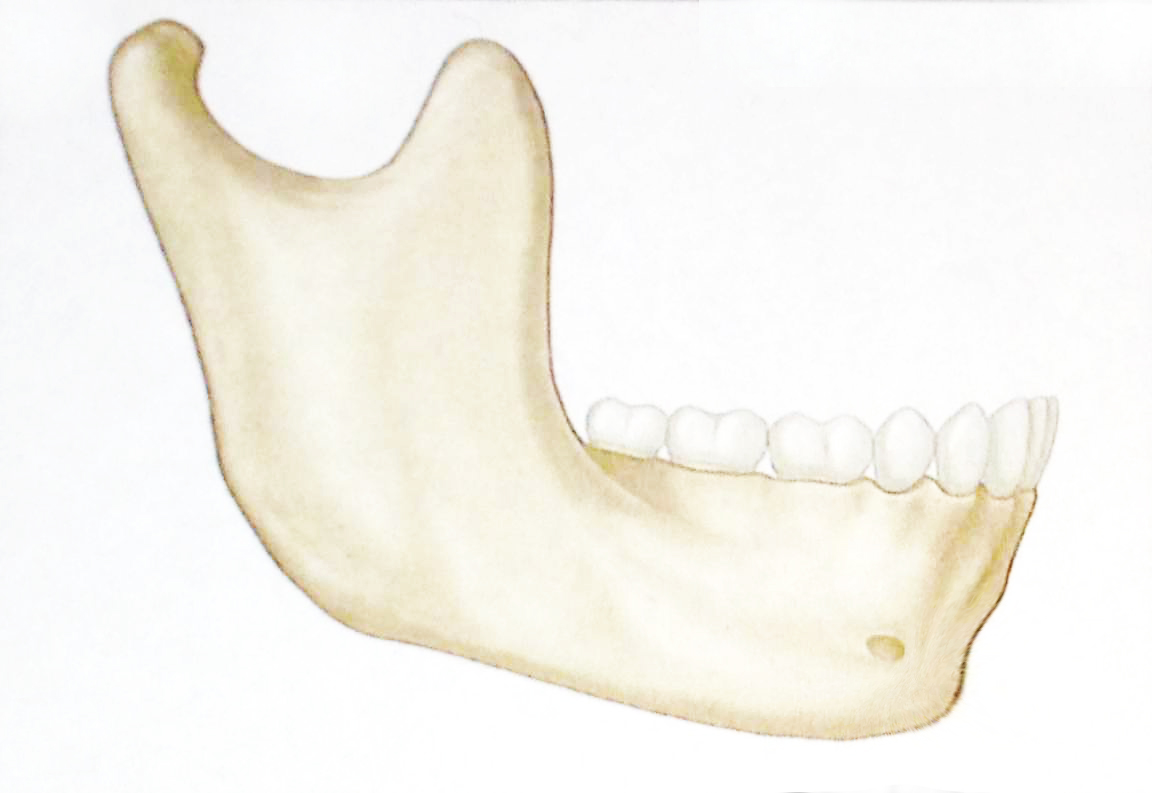 How Sliding Genioplasty Works
A sliding genioplasty involves making a cut in the bone of the chin. This osteotomy frees up the malpositioned bone and allows the surgeon to reposition the bone in a more ideal orientation. The image below shows an example of where the osteotomy can be made in the mandible: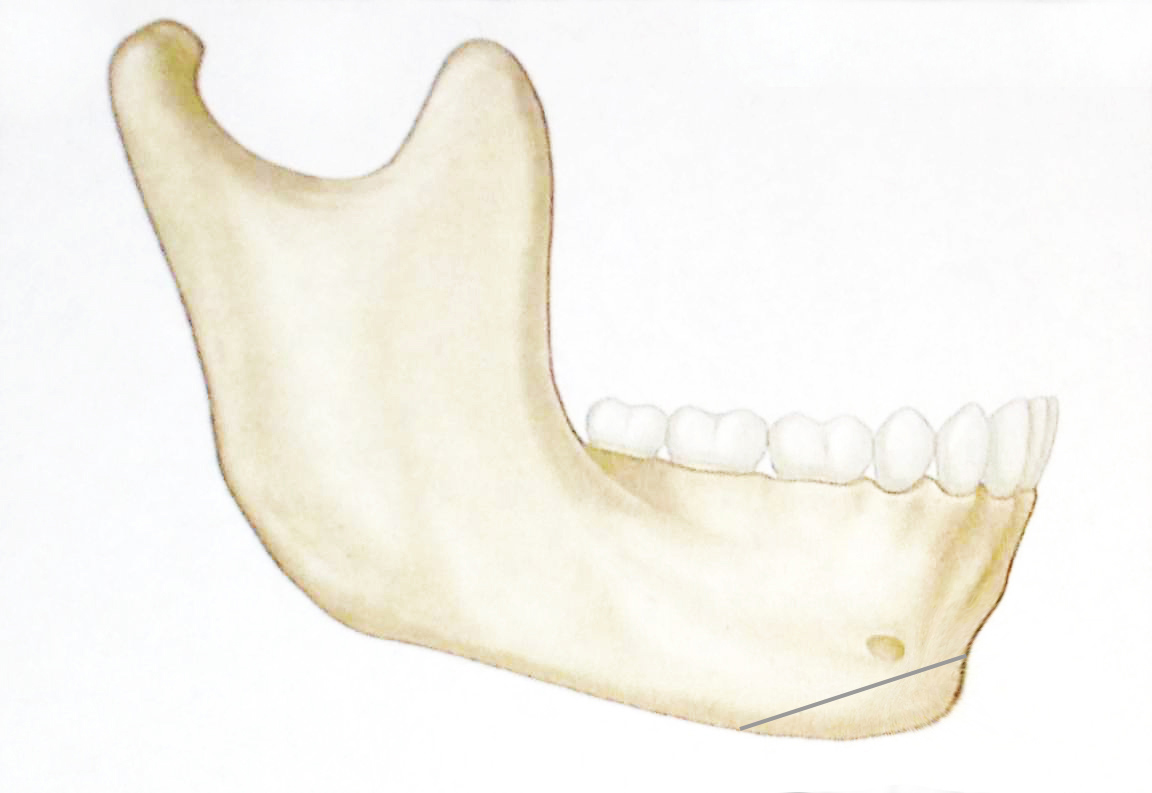 Once this bone cut is made the plastic surgeon can bring the chin bone forward to provide an increase in projection only: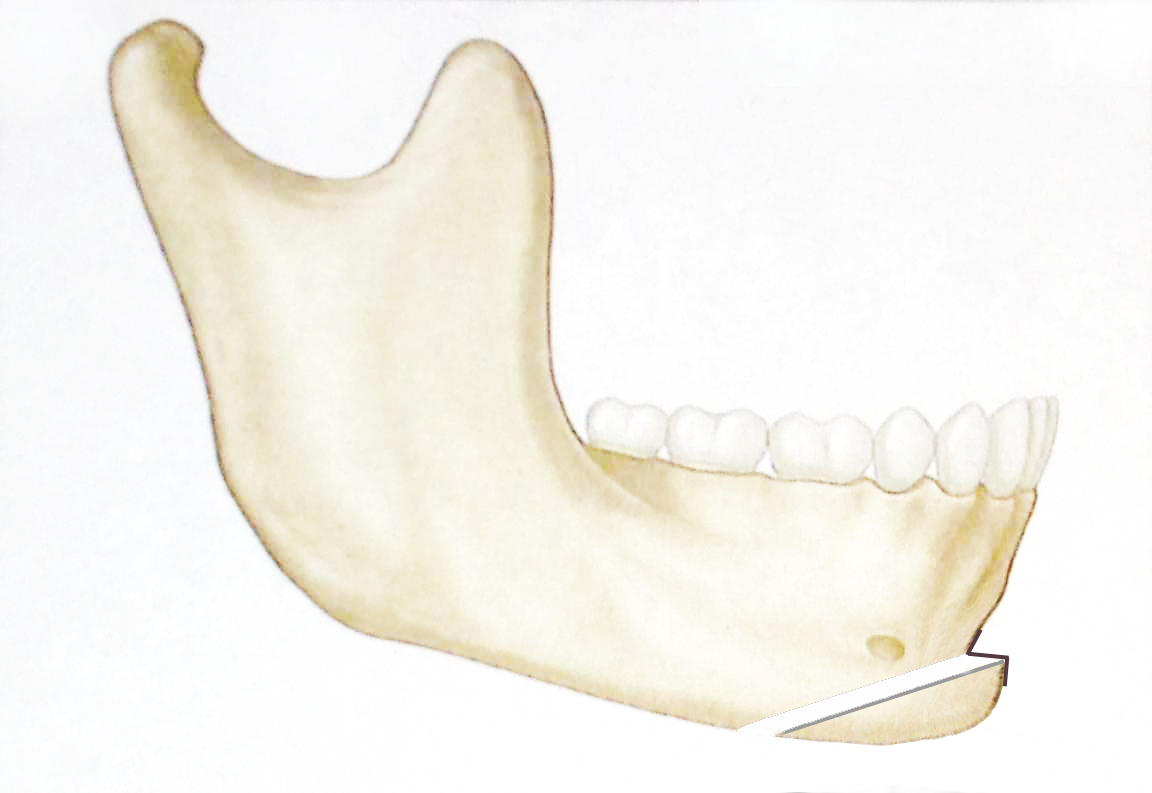 You can see how a small prebent plate is use to secure the advanced bone in place. Here is a detailed photograph of this titanium plate.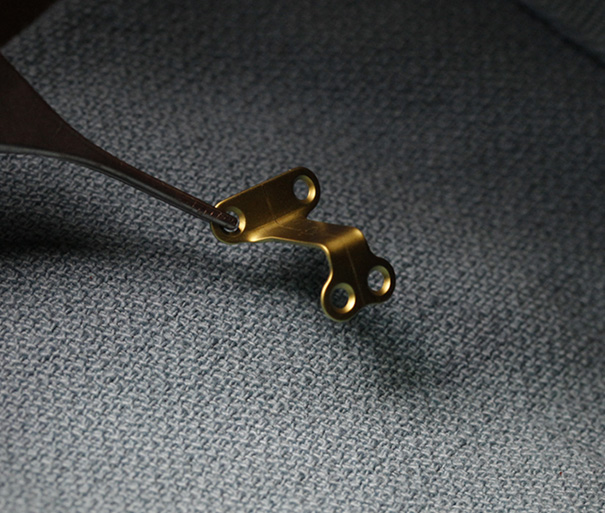 The plates come in varying sizes with increasing level of advancement provided. The plate above provides 12 mm of projection. Small screws are placed in the plate to permanently secure the plate to the jaw bone.
Making the chin longer
Further customization can be given to the sliding genioplasty procedure by bending the plate. An especially powerful maneuver is to give not only forward projection to the chin but also an increase in the vertical length of the chin:
There can be limits to how much downward and/or forward advancement surgery can achieve. This is mainly related to the existing anatomy and level of bone stock to the chin itself.
The Sliding Genioplasty Incision
Sliding genioplasty is performed using an incision inside the mouth. The incision is placed inside the lower lip in front of the gum line. The incision line is closed with dissolvable sutures that come out on their own within a few weeks.
Sliding Genioplasty Recovery
There is a somewhat longer recovery time with sliding genioplasty as compared with chin implantation, but the versatility and ability to create changes to the chin in a vertical dimension can be invaluable. You can expect swelling and bruising of the jaw area that will subside over the first few weeks.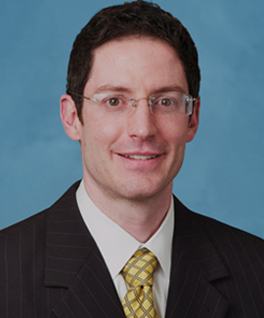 Meet Plastic Surgeon, Dr. Lamperti
Dr. Lamperti, a Seattle rhinoplasty super-specialist, has devoted his career to treatments of the head, face and neck. He feels that by focusing his plastic surgery endeavors solely to the face he is best able to provide the excellent results his patients desire.
Explore our Plastic Surgery Treatments: