Mini-Face Lift
Things to know about mini-facelift surgery:
What is a mini-facelift?
With the increasing popularity of facial rejuvenative procedures with less downtime and a shorter recovery period the mini-facelift, or S-lift, has grown in popularity. The mini-facelift is a less invasive procedure that provides more subtle improvement to sagging tissues of the neck and jawline than a traditional facelift. You can read more about a standard facelift here.
How to tell if you are a Mini-facelift candidate
An ideal candidate for mini-facelift surgery is someone with some looseness of the lower face and/or early jowls who desires a natural, more refreshed appearance. It is also a great treatment option for someone who does not want the longer recovery period associated with a traditional facelift. A mini-facelift is not as effective in treating patients with excessive neck skin (aka turkey waddle).
What a mini-facelift involves
The mini-facelift uses a shorter incision line that does not extend as far behind the ear as it would in a standard facelift. There is also less tissue dissection which allows the procedure to be performed in the office with local anesthesia if the patient desires. This can make a mini-lift a more affordable treatment option in many cases. An additional benefit of surgery is the reduced downtime. Most patients can return to their daily activities about a week after surgery.
Additional complementary procedures
Besides improving the lower face many patients many patients prefer to have additional rejuvenative treatments during the mini-facelift. Neck liposuction can be done to remove excess deposit of fat and improve the jawline even more. Improvement of the eyes with a blepharoplasty (eyelid tuck) or browlift, or volume enhancement with skin fillers or facial fat grafting are commonly combined. Also, skin resurfacing with a chemical peel or laser resurfacing are other excellent options.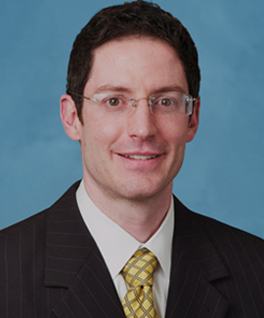 Meet Plastic Surgeon, Dr. Lamperti
Dr. Lamperti, a Seattle rhinoplasty super-specialist, has devoted his career to treatments of the head, face and neck. He feels that by focusing his plastic surgery endeavors solely to the face he is best able to provide the excellent results his patients desire.
Explore our Plastic Surgery Treatments: