Lip Lift
For some people who want lip augmentation, merely adding filler won't reach the results they want to achieve. This may be because they have a long upper lip that affects their smile (decrease tooth show) that won't improve with a filler injection. Or they may be looking for a longer lasting solution to give their lip a full, pouty appearance.
What you should know about Lift Lift Surgery:
Subnasal Lip Lift (Bullhorn Lip Lift)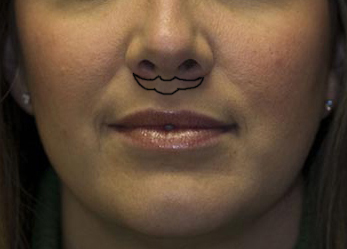 Some of us are born with long upper lips where the non-red portion of lip below the nose is overly long. Another common complaint is that the upper lip tends to elongate with age. The subnasal lip lift addresses these concerns by placing an incision below the nose and excising a portion of intervening skin. The skin below is then suspended and anchored to the strong tissue overlying the bone below the nose. This supports the wound which is closed as a very fine line with sutures.

This lifting maneuver causes the red lip to out-roll. This gives a poutier appearance with increased red lip show. At the same time, with shortening the distance from the upper lip to nose a wider smile with improved tooth show can also result.

See a Bullhorn lip lift case study here to read more about scar placement and surgery results. You can see more Bullhorn lip lift Before and After photos here and here.
Italian Lip Lift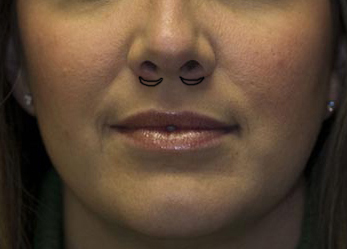 The Italian Lip Lift is a modified bullhorn lip lift that creates a similar effect using a shortened incision. The Italian Lip Lift creates two shorter incisions centered under the nostrils rather than continuing completely across the nose. This type of lift is great for achieving a more subtle, nuanced result while producing a shorter, more limited scar.

Given the positioning of the incision, the lift is more focused on the area right below both nostrils.
Vermillion Advancement Lip Lift (Gullwing Lip Lift)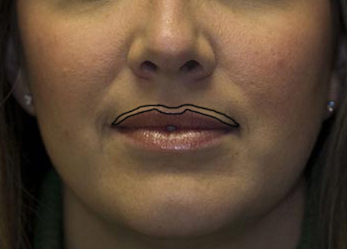 A different approach to improving thin lips is to place the incision at the border of the red lip and cutaneous lip. Excess skin above the incision can be removed and with closing the wound the red lip is advanced upward creating improve red lip show. It must be kept in mind that it can be difficult to camouflage a scar at the vermillion border which may result in the need to wear lipstick to hide the incision line
Corner Lip Lift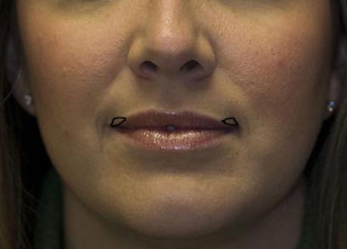 The Corner Lip Lift involves removing a sliver of skin at both corners of the mouth (oral commissures). The goal is to raise persistently down turned corners of the mouth.

Similar to the gullwing lip lift incision line careful consideration must be given to placing the incision lines along the vermillion border.
What Lip Lift Surgery Involves
Lip lift surgery can be performed as an in-office procedure using local numbing medicine or it can be done in an operating room if deeper anesthesia is desired. The skin sutures are removed about 1 week after surgery. The scars will then continue to heal for many months after the procedure. In some cases, staged dermabrasion can be done to further smooth and obscure the scar line. Lip lift surgery can also be combined with other procedures such as rhinoplasty, chin implantation, blepharoplasty, or facelift.
Lip Lift Before and After Example Photos
You can see some example before and after lip lift surgery photos below. You can see more photos at our Lip Augmentation gallery here.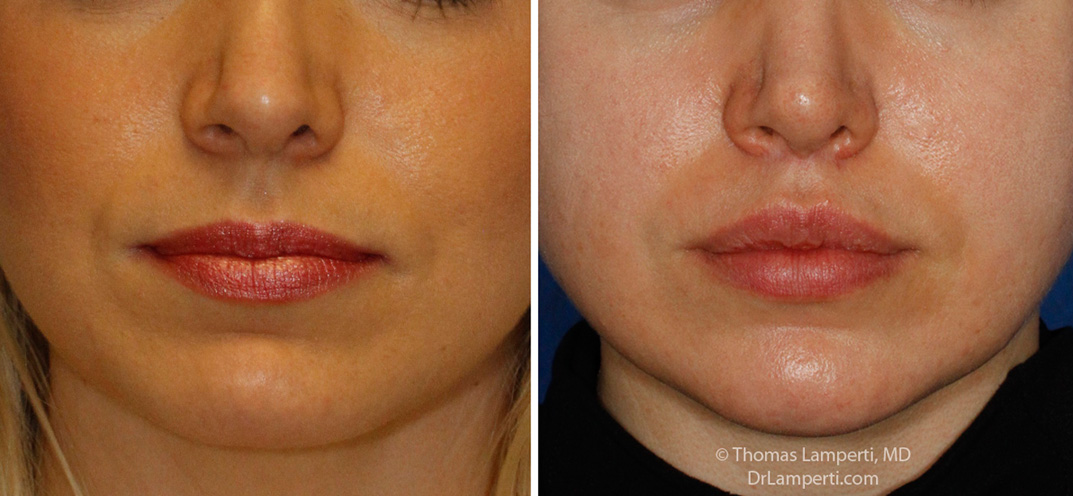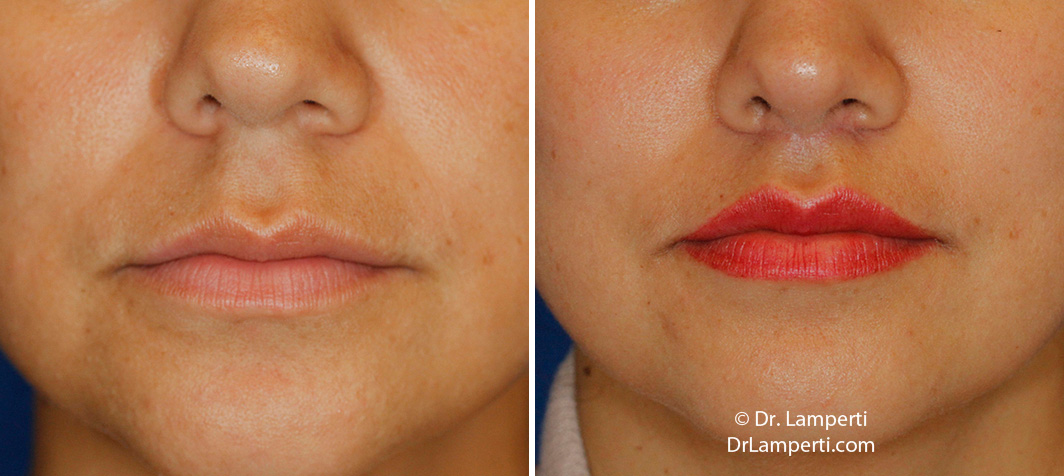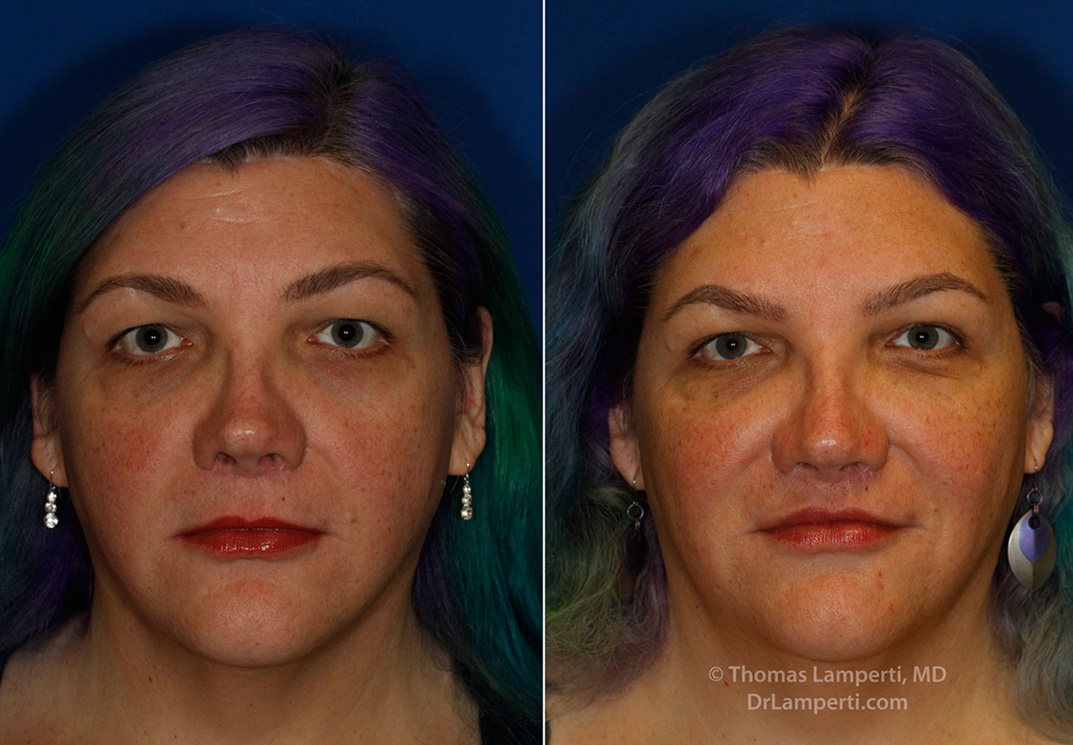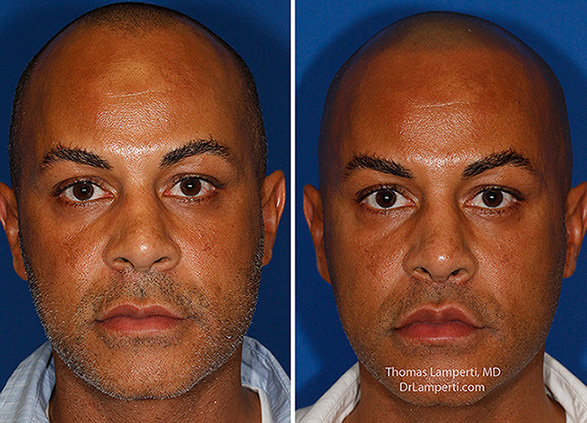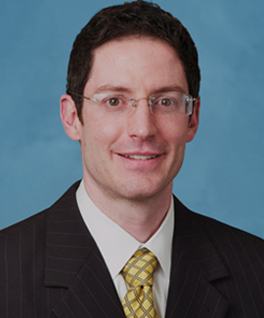 Meet Plastic Surgeon, Dr. Lamperti
Dr. Lamperti, a Seattle rhinoplasty super-specialist, has devoted his career to treatments of the head, face and neck. He feels that by focusing his plastic surgery endeavors solely to the face he is best able to provide the excellent results his patients desire.
Explore our Plastic Surgery Treatments: