Chin Augmentation
Things to know about Chin Augmentation:
Reasons to have a chin augmentation
The prominence of the chin can have profound effects of facial balance and aesthetics. Mentoplasty, or chin surgery, can rebalance the face creating a more harmonious appearance. In patients considering rhinoplasty it is important to consider that a recessed or weak chin leads to the perception of a larger nose than one actually has. It also has the effect of exacerbating the appearance of neck fullness.
Chin implant versus sliding genioplasty
Mentoplasty can involve either the placement of a chin implant or the repositioning of the bone of the chin itself (sliding genioplasty) to provide increased chin projection. A sliding genioplasty can also advance the attachments of the tongue to the jaw bone, which can improve snoring and sleep apnea. A sliding genioplasty also allows for an increase in the vertical length of the chin. Less commonly, an overly prominent chin can be reduced in size. With either technique, the end result is a natural looking and feeling chin. The surgery can be done using either a small incision placed under the chin or an incision in the mouth in front of the gums.
You can learn more about sliding genioplasty here. See how a chin implant is placed here.
Treatment Based On Thorough Facial Analysis
During your consultation, Dr. Lamperti will assess your concerns and evaluate your facial features to determine which option(s) are best for you. He will also be able to use computer imaging to simulate what you can expect from surgery. Though the results are most dramatic from the profile view, patients often also experience an improvement of their frontal view giving better balance to the face.
What Treatments Are Complementary To Chin Surgery?
Complementary surgeries include rhinoplasty, neck liposuction, and facelift surgery. By improving your under-projected chin position, better support is given to your neck and jaw skin, leading to a more youthful, sharp jaw line.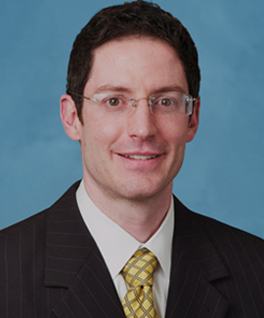 Meet Plastic Surgeon, Dr. Lamperti
Dr. Lamperti, a Seattle rhinoplasty super-specialist, has devoted his career to treatments of the head, face and neck. He feels that by focusing his plastic surgery endeavors solely to the face he is best able to provide the excellent results his patients desire.
Explore our Plastic Surgery Treatments: