Quick links:
Interested in learning more about having a Skin Filler treatment in Seattle with Dr. Lamperti?
Contact us to schedule a private consultation or click here to view Before and After photos.
Skin Fillers
Things to know about Skin Fillers:
Improving lost facial volume
One of the most popular non-surgical facial rejuvenation treatments today is soft tissue filler injection. Many of the signs of aging are due to the loss of facial volume. As facial volume decreases, skin takes on a more wrinkled appearance. Injection of skin fillers such as Restylane, Juvederm, or Radiesse can be done in an office-based setting and takes on about 15 minutes to complete. Importantly, Dr. Lamperti will personally perform your filler injection.
Fat Grafting
Another alternative is injection of your own fat that is gently harvested from another part of your body (as the abdomen, hips, or thighs). This can be done in our in-office procedure room or in the operating room. The results of fat transfer treatment typically last several years. Learn more about fat grafting here.
Restylane & Juvederm
Restylane and Juvederm are FDA-approved products composed of a naturally occurring component of skin called hyaluronic acids. Hyaluronic acid helps to provide fullness and elasticity to the skin, but as we age the body loses hyaluronic acid leading to decreased fullness and increased wrinkles. They can also be used to provide fullness to the lips. Learn more about lip augmentation here. Besides improving volume loss in the lower eyelid (tear trough), cheek, and jowl area, both products can be used to more directly improve prominent facial wrinkles or creases. Commonly treated creases include smile lines, marionette lines, and horizontal forehead creases.

The results of treatment are evident immediately and typically last from 6 to 12 months. The filler lasts longest in areas with limited mobility such as the lower eyelid and tear trough area where volume enhancement can be evident for up to 2 to 3 years.
Radiesse
Radiesse is an FDA-approved filler composed of calcium-based microspheres suspended in a water-based gel. It is biocompatible and does not require pre-treatment skin testing (unlike treatment with collagen). The body produces collagen around the calcium microspheres, giving the treatment more long lasting results. Studies have shown that the effects can last a year or more.
Radiesse can be used to help efface prominent nasolabial folds (the crease running from the nose down to the corner of the mouth), marionette lines (the crease running from the corner of the mouth down to the jawline) or chin crease. It can also be used to restore lost facial volume such as in the cheek, lower eyelid, and jowl area. Dr. Lamperti does not inject Radiesse into the lips.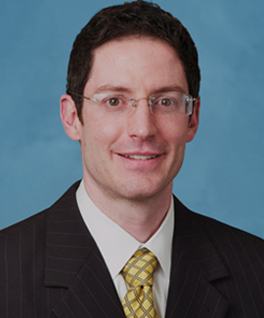 Meet Plastic Surgeon, Dr. Lamperti
Dr. Lamperti, a Seattle rhinoplasty super-specialist, has devoted his career to treatments of the head, face and neck. He feels that by focusing his plastic surgery endeavors solely to the face he is best able to provide the excellent results his patients desire.
Explore our Plastic Surgery Treatments: