Skin Resurfacing
Things to know about Skin Resurfacing:
What problems resurfacing can improve
Skin resurfacing can be performed for a variety of skin problems including static wrinkles (those present even at rest) and uneven skin pigmentation. It can also be used to help camouflage scars, including acne scars.
Skin resurfacing methods
Resurfacing methods include laser, chemical peeling and dermabrasion. No matter the technique used, the resurfacing process involve removing the outer layers of skin which then prompts the body to reline the area with a fresh, smoother layer of new skin cells.
Dermabrasion
Dermabrasion involves carefully sanding the outer later of skin cells which allowing the skin to become more smoother in the area of treatment. Dermabrasion is especially useful for treating the lines around the mouth and for camouflaging scars. It can be an excellent modality for improving acne scars. Additionally, Dr. Lamperti often uses it as the second stage of scar revision treatment, further blending a scar into the surrounding skin.
Chemical Peeling
Chemical Peeling can be done at a variety of strengths to remove the outer layers of skin. Superficial peels can be done as a brief in-office procedure. A medium-depth peel requires some sedation but would allow for an even more dramatic improvement in facial skin quality. A chemical peel can be performed as a full face treatment or isolated to a discrete area of the face, such as the lower eyelids.
Laser Resurfacing
Laser resurfacing can be used to achieve a medium or deep peel. The extent of treatment is based on the treatment goals and time available for healing. A laser peel can both improve skin texture via its resurfacing properties and lead to skin tightening as a result of collagen heating.

During your consultation with Dr. Lamperti, he can review with you the best options given your skin condition and coloration.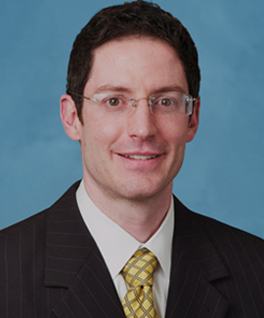 Meet Plastic Surgeon, Dr. Lamperti
Dr. Lamperti, a Seattle rhinoplasty super-specialist, has devoted his career to treatments of the head, face and neck. He feels that by focusing his plastic surgery endeavors solely to the face he is best able to provide the excellent results his patients desire.
Explore our Plastic Surgery Treatments: