Quick links:
Interested in learning more about having a facelift in Seattle with Dr. Lamperti?
Contact us to have a private consultation or view Before & After photos here.
Facelift
Things to know about Facelift and Necklift Surgery:
Goal of facelift surgery
The goal of facelift surgery (rhytidectomy) is to improve the contour of the lower part of the face/neck. Surgery involves elevating and redraping the tissues of the face and neck while removing any excess tissue. The result is a more well defined neck and jawline. It is especially successful in patients with jowling along the jaw or a "turkey gobbler" appearance to the neck. Learn more about how necklift surgery can be used to tighten a loose and drooping neck here.
Camouflaged incisions for maximal results
Patients are often concerned about the incisions that are used for facelift surgery. Dr. Thomas Lamperti uses an incision that is placed just in front of the ear that he then often camouflages further by hiding it behind the tragus (ledge of cartilage just in front of the ear canal) of the ear. The remainder of the incision travels behind the ear and into the hairline. To avoid placing bearded skin on the tragus in men, Dr. Lamperti generally maintains the entire incision in the natural crease just in front of the ear. Dr. Lamperti will discuss your optimal incision placement during your consultation. Read more about how to hide facelift incisions here.
What to expect after facelift surgery
After surgery you will have a padded dressing that is removed the day after your procedure. After this you will wear an elastic neck bandage for the next week and then only at night for several weeks after that. This is worn to help your newly redraped skin to heal properly and has the added benefit of helping to reduce neck swelling. Your sutures are removed one week after surgery. Recovery typically takes about 2 to 3 weeks. For patients needing a less significant lift or those wanting a shorter recovery time a mini-lift may be a good option. You can read more about having a mini-facelift or weekend facelift here.
Facelift does not treat cheek or mouth area well
A facelift does not address the cheek area or improve the nasolabial folds. To address these areas an injection of a filler such as Restylane or Radiesse, Facial Fat Grafting, or a midface lift should be considered. A midface lift is a natural complement to facelift surgery. It can be performed via an incision in the hair-bearing portion of the temple skin. From this incision the tissues of the cheek are able to be lifted to a more youthful position. The process of lifting the cheek tissue often has the additional benefit of improving a patient's lower eyelid contour. Similar results can often be obtained via volume enhancement of the cheek.
Benefits of full face rejuvenation using complementary treatments
Other complementary procedures to facelift and midface lift surgery include blepharoplasty (eyelid tuck), neck liposuction, and skin resurfacing. Combined treatments may allow for a maximal result by making all areas of the face equally youthful.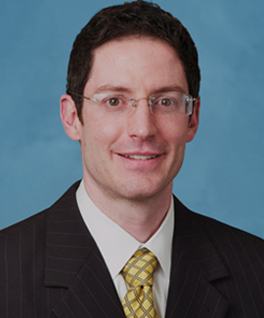 Meet Plastic Surgeon, Dr. Lamperti
Dr. Lamperti, a Seattle rhinoplasty super-specialist, has devoted his career to treatments of the head, face and neck. He feels that by focusing his plastic surgery endeavors solely to the face he is best able to provide the excellent results his patients desire.
Explore our Plastic Surgery Treatments: