Blepharoplasty (Eyelid Surgery)
Reawaken and brighten that tired, run-down appearance with a blepharoplasty or eyelid-tuck procedure.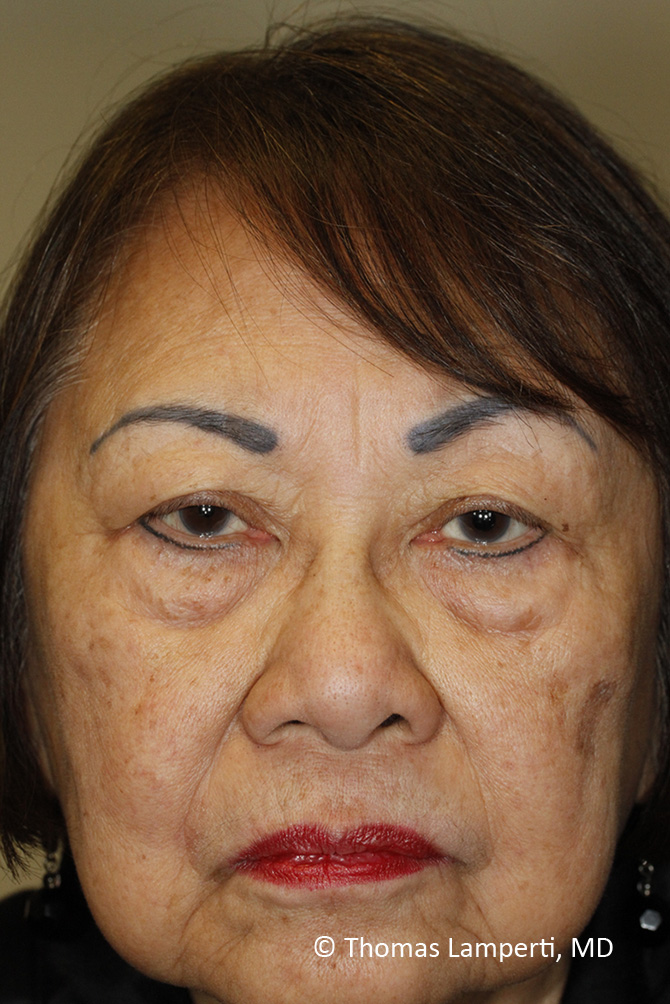 Before Blepharoplasty Frontal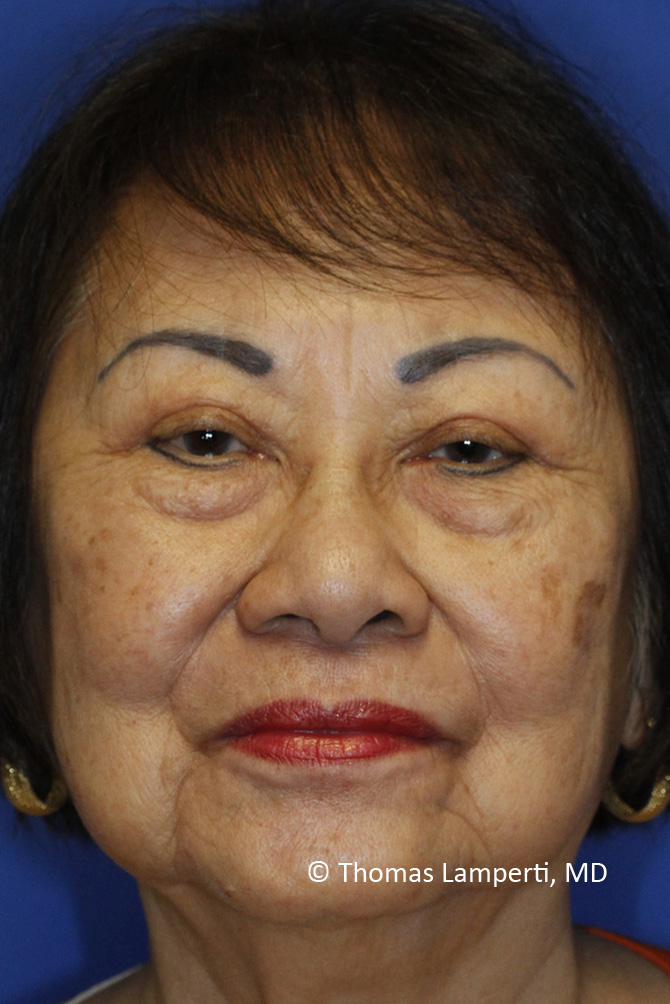 After Blepharoplasty Frontal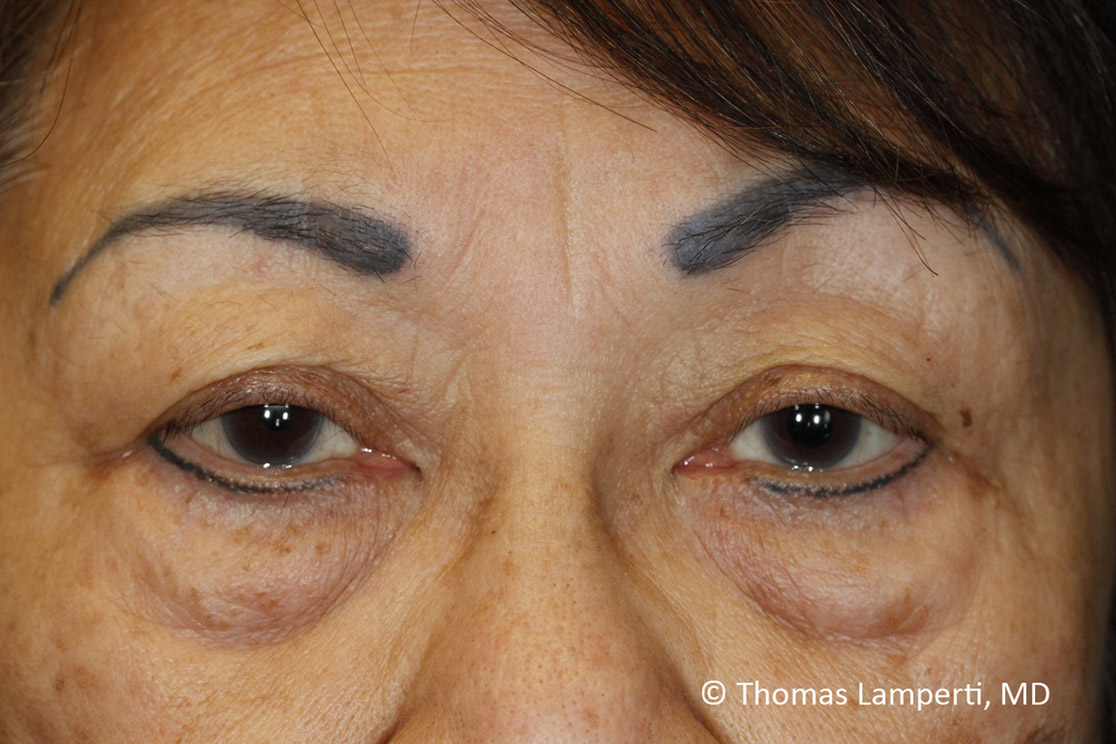 Before Blepharoplasty Frontal Detail
After Blepharoplasty Frontal Detail
Revision Upper Eyelid Blepharoplasty To Improve Symmetry And Lateral Hooding
This Seattle blepharoplasty patient (a retired physician) had a prior upper eyelid blepharoplasty but had noticed progressive skin drooping on her eyelid especially toward to outer area. The patient also had some asymmetry that Thomas Lamperti, MD noted at their initial consultation. The patient had these issues treated using a skin excision only upper blepharoplasty approach using local numbing medication. In the 4 month after photos your can see how Dr. Lamperti was able to conservatively improve the patient's lateral hooding and also improve her upper eyelid symmetry.
To schedule your consultation with Dr. Lamperti, contact us or call 206-505-1234.