Blepharoplasty (Eyelid Surgery)
Reawaken and brighten that tired, run-down appearance with a blepharoplasty or eyelid-tuck procedure.
Ptosis Repair Before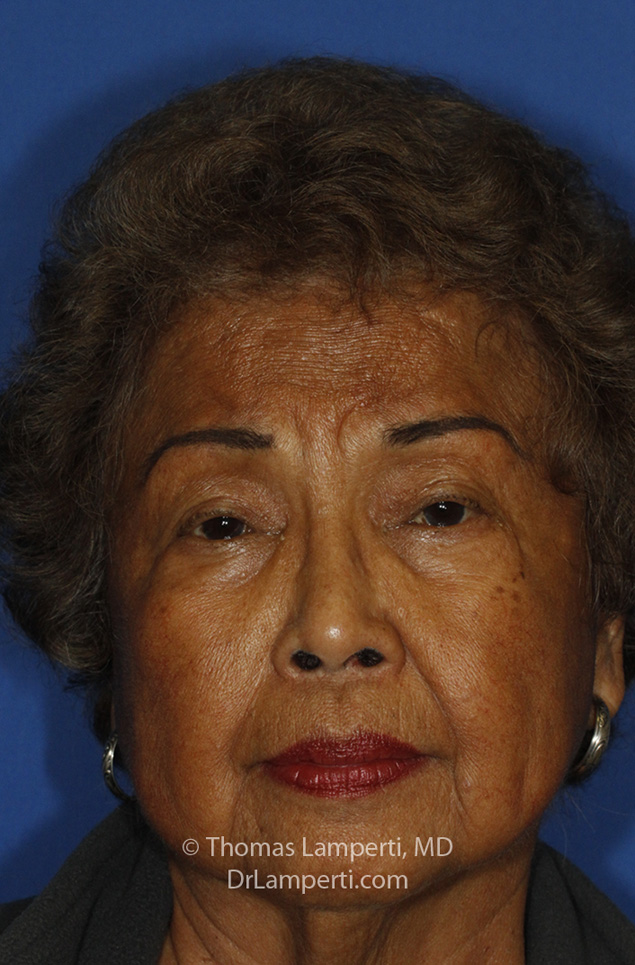 Ptosis Repair After
Combined Upper Eyelid Ptosis and Excess Skin Trim Repair
This patient was having a lot of trouble seeing due to drooping (ptosis) of her upper eyelids. Dr. Lamperti performed a ptosis repair using an external levator suturing approach. He also trimmed some excess upper eyelid skin (blepharoplasty). In the 6 month after photos you can note how much more open the patient's eyes appear. Importantly, the patient notes that she can see much better now as well.
To schedule your consultation with Dr. Lamperti, contact us or call 206-505-1234.