Blepharoplasty (Eyelid Surgery)
Reawaken and brighten that tired, run-down appearance with a blepharoplasty or eyelid-tuck procedure.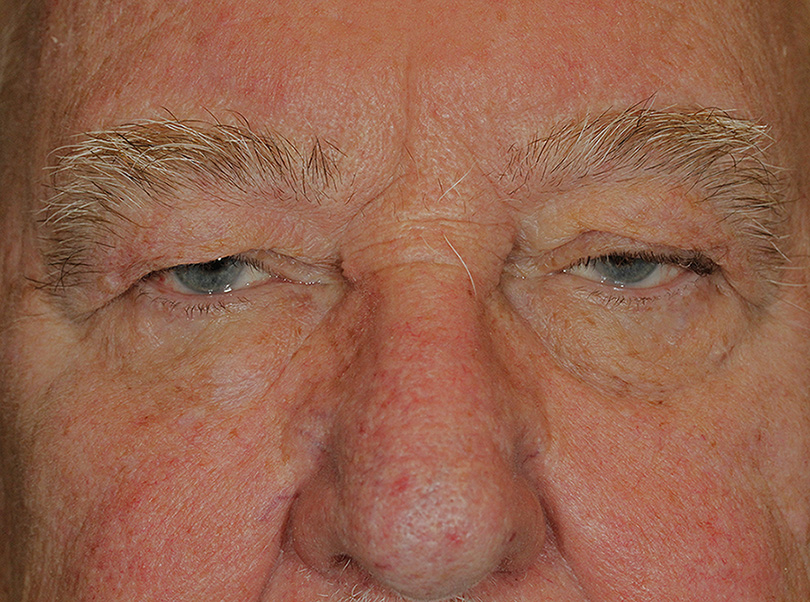 Blepharoplasty Ptosis Repair Before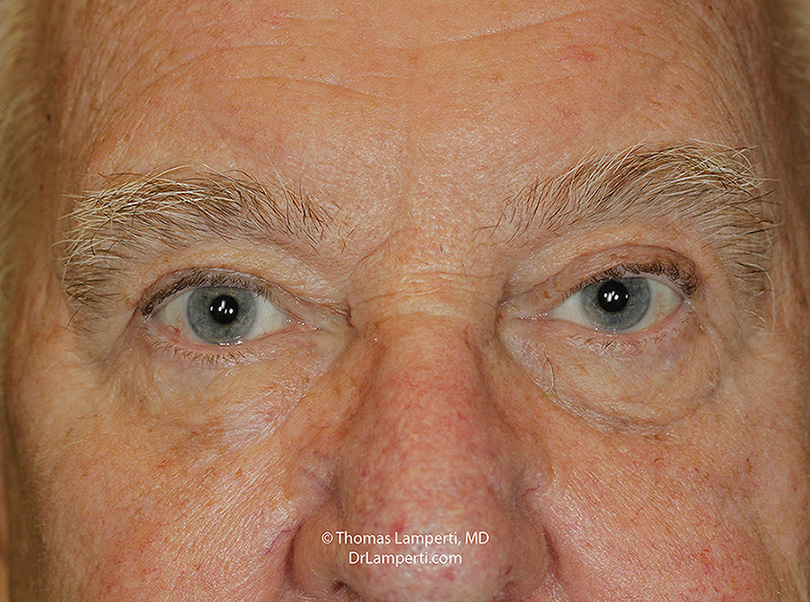 Blepharoplasty Ptosis RepairAfter
Combination Upper Lid Blepharoplasty, Ptosis Repair and Transblepharoplasty Brow Lift
This gentleman came to see Dr. Lamperti after noting several years of gradually worsening upper lid drooping. He found that his eyelids were making it much harder to see due to the blockage it was creating. Thomas Lamperti, MD performed an upper eyelid blepharoplasty to remove the patient's excess eyelid skin. The patient also had signficiant stretching of one of his upper lid muscles which caused his upper eyelids to sit lower down and block his pupil. Using the blepharoplasty incision Dr. Lamperti was able to tighten the stretched muscle using a couple of sutures. Lastly, Dr. Lamperti conservatively lifted the patient's droopy eyebrows using a suspension suture placed through the same upper eyelid incision. You can learn more about this transblepharoplasty incision brow lift here. In the 5 month after photos you can see how much more open the patient's eyes appear while still maintaining a masculine, non-feminized, appearance.
To schedule your consultation with Dr. Lamperti, contact us or call 206-505-1234.