Blepharoplasty (Eyelid Surgery)
Reawaken and brighten that tired, run-down appearance with a blepharoplasty or eyelid-tuck procedure.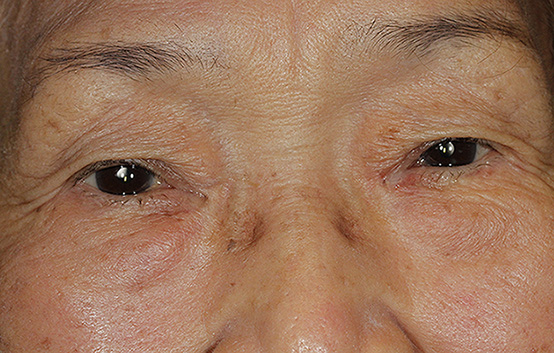 Blepharoplasty Before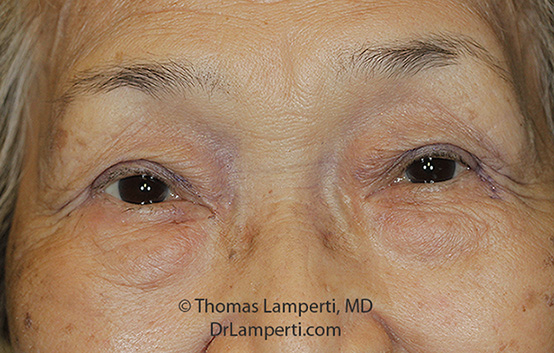 Blepharoplasty After
Elderly Asian Upper Lid Blepharoplasty
This lovely woman consulted with Dr. Lamperti regarding her progressively more severe upper lid skin drooping. Over time this began to affect her vision and block her upper visual fields. Due to these symptoms Dr. Lamperti recommended an upper lid blepharoplasty to remove the excess skin. In the 4 month after photo you can see how much more open the patient's eyes appear. She also reports much improved vision now. This patient already had a double lid crease. It had been hidden by all of her excess skin.
To schedule your consultation with Dr. Lamperti, contact us or call 206-505-1234.