Blepharoplasty (Eyelid Surgery)
Reawaken and brighten that tired, run-down appearance with a blepharoplasty or eyelid-tuck procedure.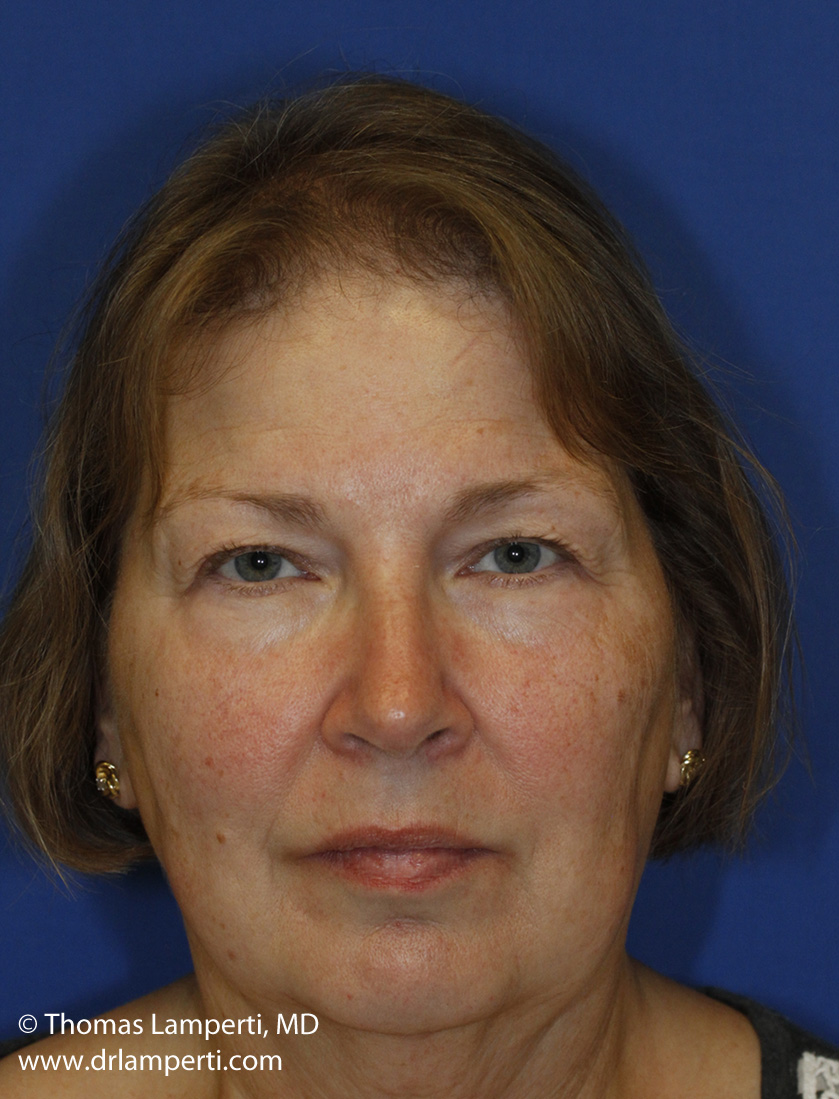 Blepharoplasty Before Frontal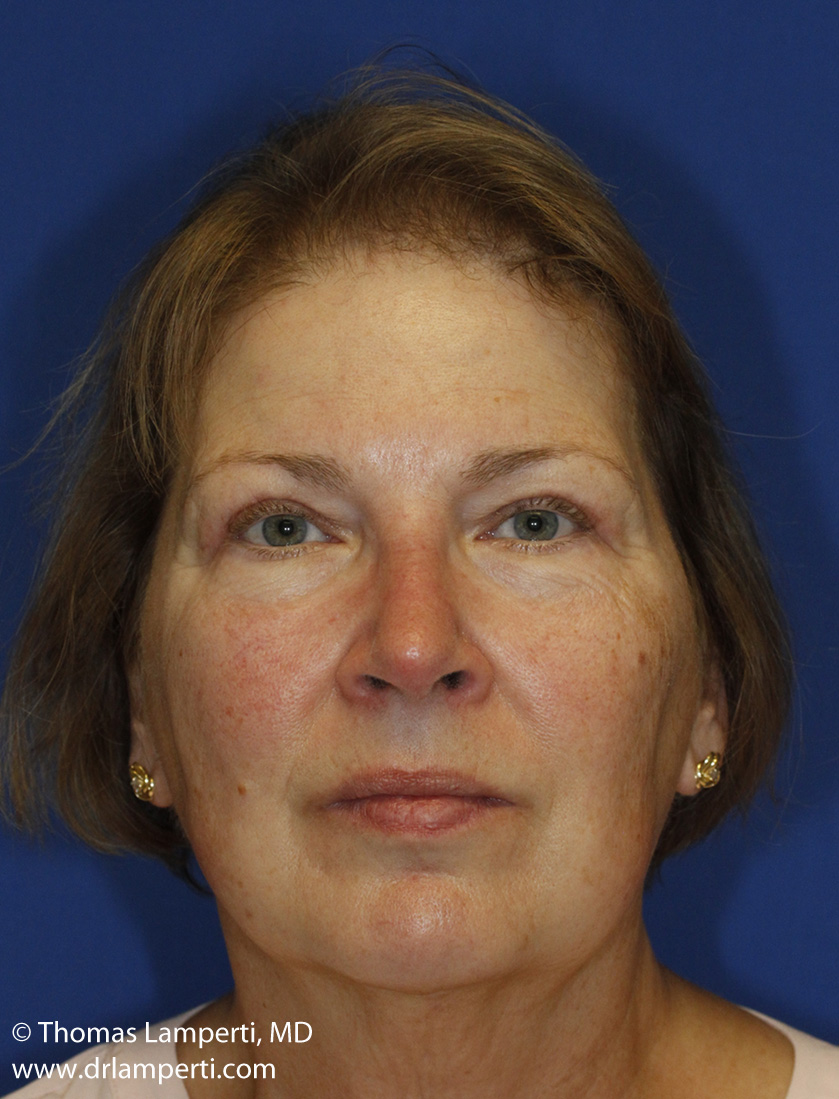 Blepharoplasty After Frontal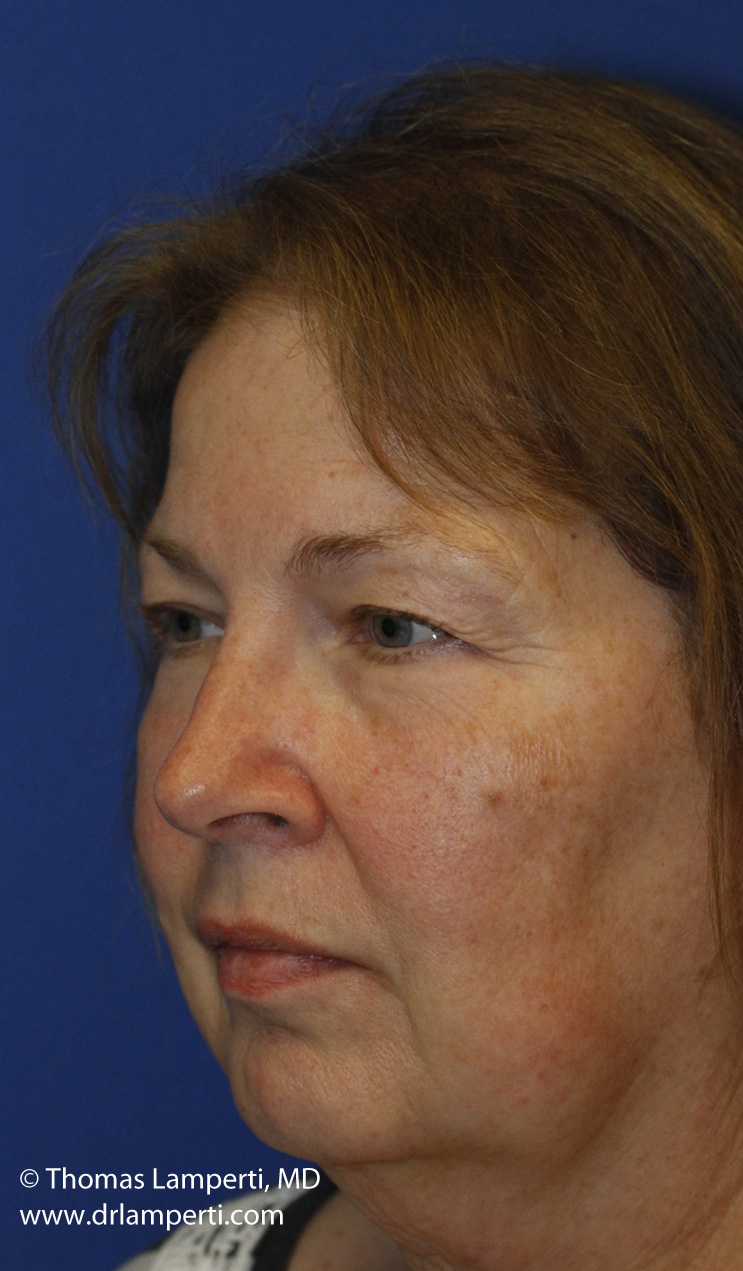 Blepharoplasty Before L Oblique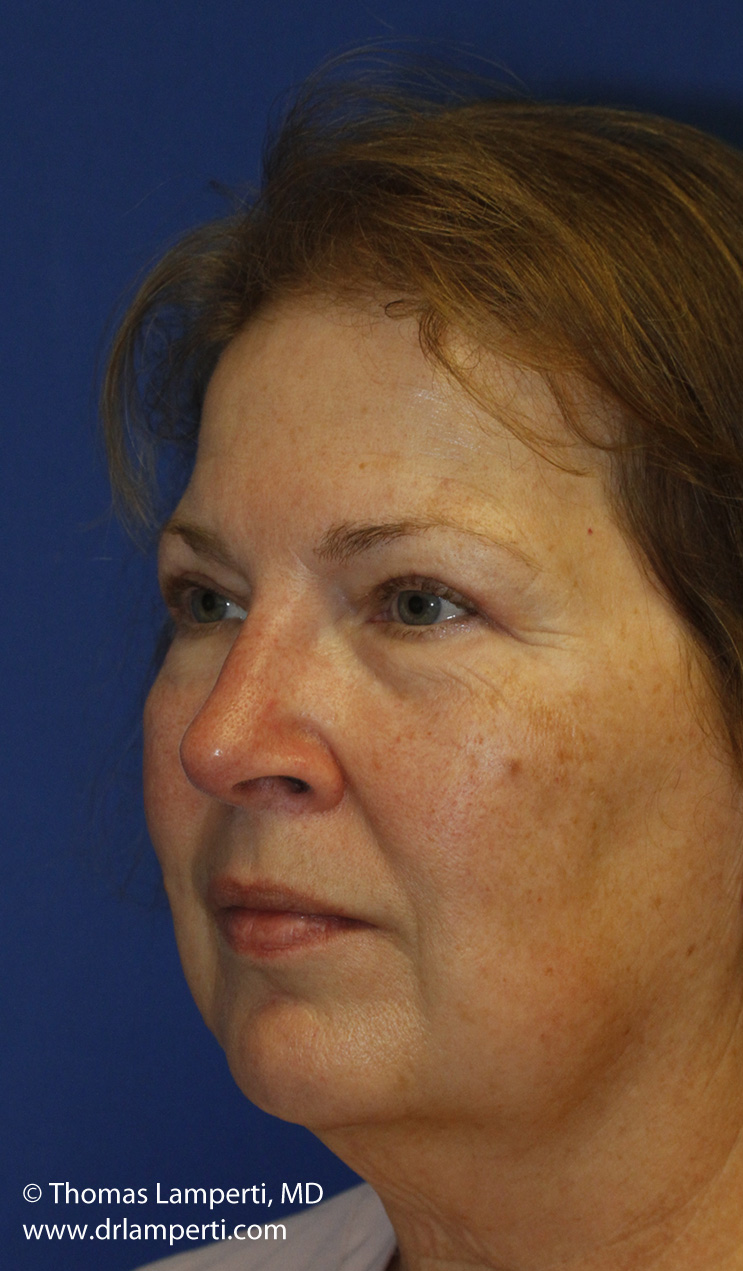 Blepharoplasty After L Oblique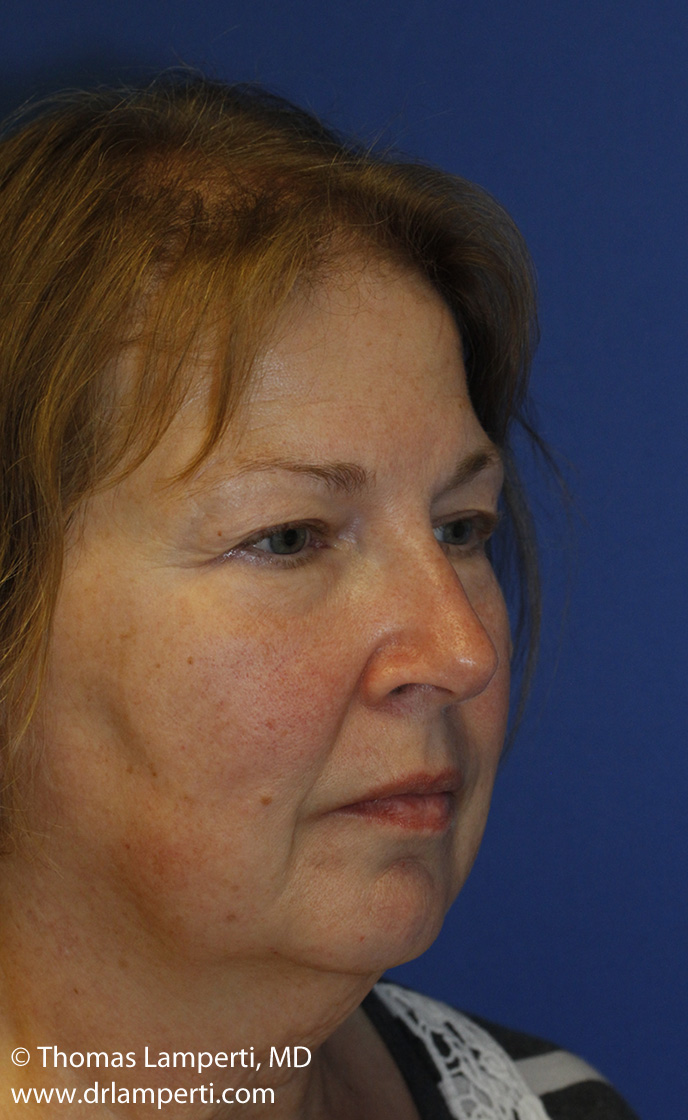 Blepharoplasty Before R Oblique
Blepharoplasty After R Oblique
Combined Upper Lid Blepharoplasty And Ptosis Repair
This Seattle blepharoplasty patient was found by her optometrist to have drooping upper eyelids and excess eyelid skin that was obscuring her upper visual fields. Her eye doctor recommended that she see a plastic surgeon to have the problem fixed so the patient consulted with Dr. Lamperti to see what could be done. Dr. Lamperti noted that the patient had a stretched upper eyelid muscle (levator) which caused her eyelid margin to fall over her pupil blocking her vision. Visual field testing was done to confirm the blockage and vision improvement with taping the eyelids up out of the way. The patient decided to proceed with eyelid surgery in which Dr. Lamperti tightened the stretched eyelid muscle and then removed the excess eyelid skin. In this case, the procedure was done using local numbing medication and in Dr. Lamperti's office procedure room. In the 3 month post-operative photos you can see how the patient appears much more awake and alert and has much better eyelid positioning and upper lid show.
To schedule your consultation with Dr. Lamperti, contact us or call 206-505-1234.
I'm ridiculously happy with the results....I would highly recommend Dr. Lamperti to anyone who is looking for a skilled rhinoplasty surgeon in the Pacific Northwest area!
MR - Portland, OR
View More Patient Testimonials ›