Blepharoplasty (Eyelid Surgery)
Reawaken and brighten that tired, run-down appearance with a blepharoplasty or eyelid-tuck procedure.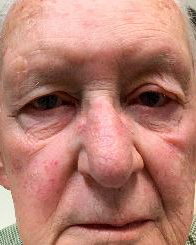 Blepharoplasty Before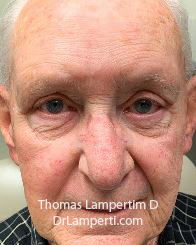 Blepharoplasty After
Upper Lid Blepharoplasty With Trans-Blepharoplasty Brow Lift
This patient had significant upper lid skin excess that was blocking his peripheral vision. This was compounded by his droopy brows. Thomas Lamperti, MD performed an upper blepharoplasty to remove the excess eyelid skin. He then elevated the eyebrows conservatively by placing a suture from the brow to the lower forehead using the existing blepharoplasty incision for access. In the 6 week after photo note how much better the patient's upper lid show appears along with a natural appear eyebrow.
To schedule your consultation with Dr. Lamperti, contact us or call 206-505-1234.